< Go back
Funi & Wang Wang are getting ready for their breeding season
Posted by Jeroen Jacobs | Date: 2012 08 17 | In: Adelaide Zoo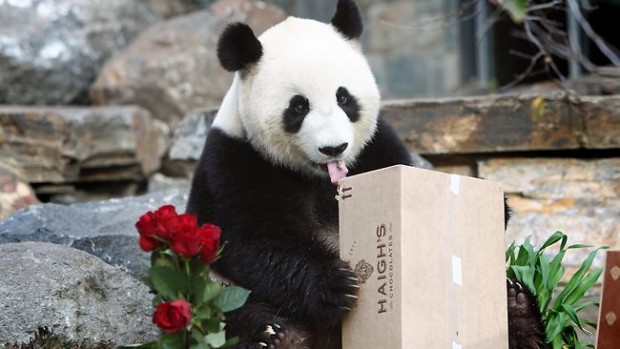 The Adelaide Zoo is counting on the couple conceiving during the 36-hour window of opportunity that opens when Funi comes into season.
Female pandas only ovulate once a year and Adelaide Zoo spokeswoman Alison Hassel said everything was on track for the breeding attempt to go ahead soon.
"The first time Funi was here she came into season in October, and last year it was September, so we are expecting any time between the end of this month and mid next month," she said.
Australian researchers think he panda breeding season is different at the Southern Hemisphere then in China and the rest of the world.
Zoo staff will test Funi's hormones daily over the next few weeks to see when they are at their highest and hopes she will mate with her partner Wang Wang.