< Go back
Giant panda Fu Ni experiences pseudo labour
Posted by Gaetana Bourez | Date: 2017 03 02 | In: Adelaide Zoo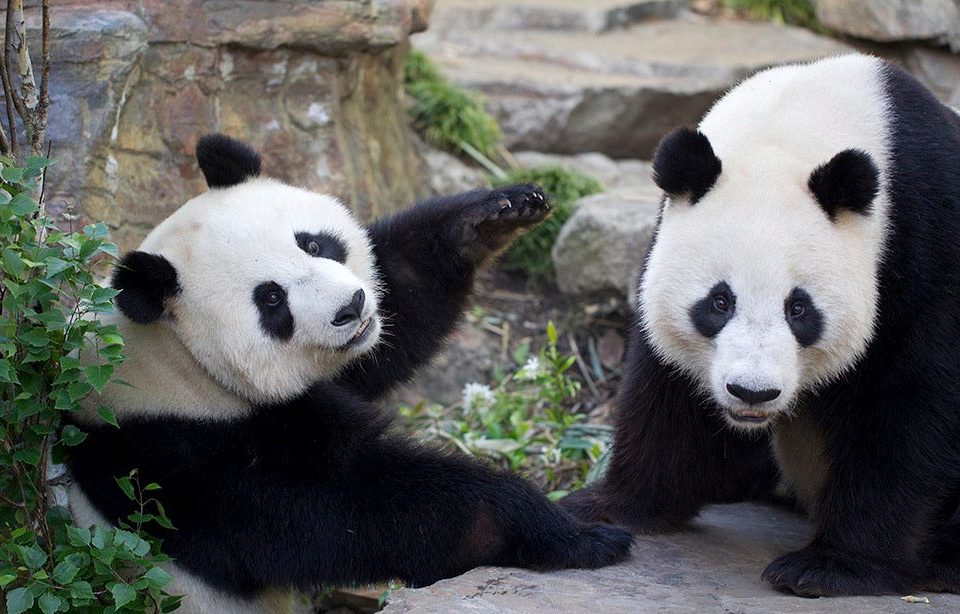 Based on hormone tests and behavioural observations, the window has now passed during which time Adelaide Zoo's Giant Panda Fu Ni would be expected to have given birth.
Late last week, Fu Ni's urinary progesterone level – a hormone associated with pregnancy – began to decline which meant she was either preparing to give birth or nearing the end of a pseudo pregnancy.
This hormonal change coincided with behaviours that strongly suggest she experienced a pseudo labour over the weekend, including shifting positions, contractions, and heavy breathing.
Zoos SA Senior Panda Keeper Simone Davey said the panda team had been treating Fu Ni as though she was pregnant since October when two artificial inseminations were performed, but were never able to confirm she was with cub.
"During a pseudo pregnancy, hormonal changes and behaviours are identical to those of a true pregnancy, making it very difficult to determine if a Giant Panda is actually pregnant or not," Simone said.
"The only definitive way to confirm pregnancy in pandas is through a comprehensive ultrasound examination where a foetus can be seen in the last few weeks of a pregnancy.
"While Fu Ni has allowed us to ultrasound her for short periods, and the ultrasounds showed some swelling of the uterus and placenta thickening, we weren't able to confirm a foetus.
"Over the weekend, she experienced a pseudo labour, and has since adopted a toy and spends the day cradling and holding it close to her chest, which is totally consistent with a pseudo pregnancy.
"We'll continue to monitor Fu Ni closely as she will now need time to recover and to eventually move on from her adopted toy.
"This is Wang Wang and Fu Ni's third genuine attempt at breeding and we remain determined to help them on their journey to parenthood."
Zoos SA Senior Veterinarian Dr Ian Smith said the team was hopeful this time around after two successful artificial inseminations were carried out last year.
"We were extremely pleased with last year's artificial insemination procedures, with results again confirming that Wang Wang's semen is of a high quality," Ian said.
Source: Adelaide Zoo