< Go back
The 2015 Adelaide Zoo Giant Panda breeding season
Posted by Jeroen Jacobs | Date: 2015 09 17 | In: Adelaide Zoo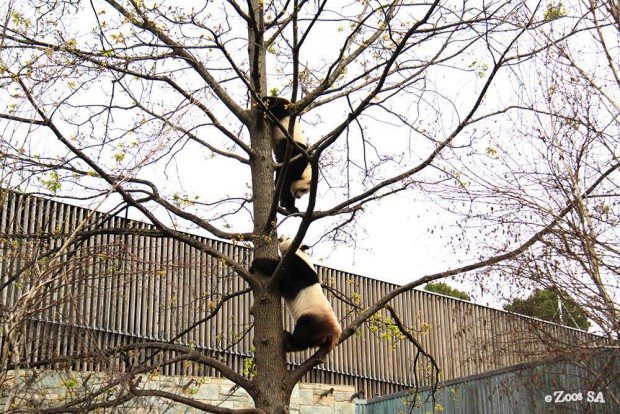 The 2015 Adelaide Zoo Giant Panda breeding season has seen a flurry of activity to help assist Wang Wang and Fu Ni on their journey to parenthood. The Adelaide Zoo Panda-team has worked around the clock during the pandas' short, yearly reproductive window to maximise a positive result.
Giant Panda reproductive specialist Professor Tang Chunxiang of the China Conservation and Research Centre for the Giant Panda helped breeding season activities and was supported by reproductive fertility experts from Repromed who analysed daily urine samples to determine the peak of Fu Ni's oestrous cycle.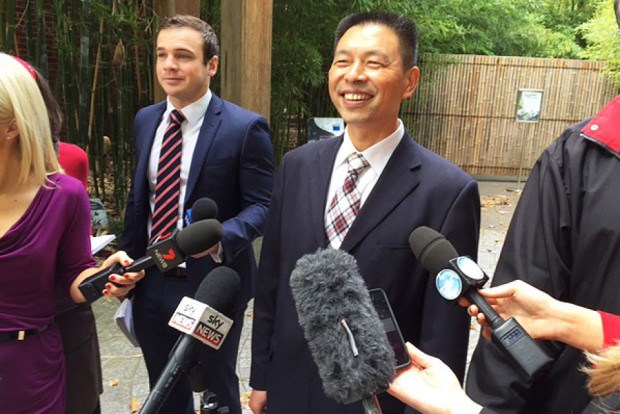 Natural breeding efforts this year again proved positive. This year, for the first time, introductions took place outside. This resulted in the pandas displaying very natural behaviours. Fu Ni climbed the main tree in the habitat and Wang Wang bleated to her from below. On several occasions Wang Wang climbed the tree and met her half way where they playfully batted at each other. This behaviour is similar to pandas in the wild in that female pandas will climb trees while males congregate below and fight for mating rights. When the female begins to ovulate, she'll come down from the tree and mate with the victorious male.
While behaviours displayed were great a step forward, as the 36 hour fertility window started to draw to a close and mating had not yet occurred, the team made the decision to proceed with artificial insemination. Two artificial insemination procedures were carried out on Fu Ni.
Adelaide Zoo is now treating Fu Ni as if she's pregnant.
This result is an important step forward, and the furthest Adelaide Zoo has come to reaching the ultimate goal of breeding Australia's first Giant Panda cub.
Source: Adelaide Zoo