< Go back
Giant Panda Enclosure officially Approved in Ouwehands Zoo
Posted by Gaetana Bourez | Date: 2017 01 11 | In: Ouwehands Dierenpark Rhenen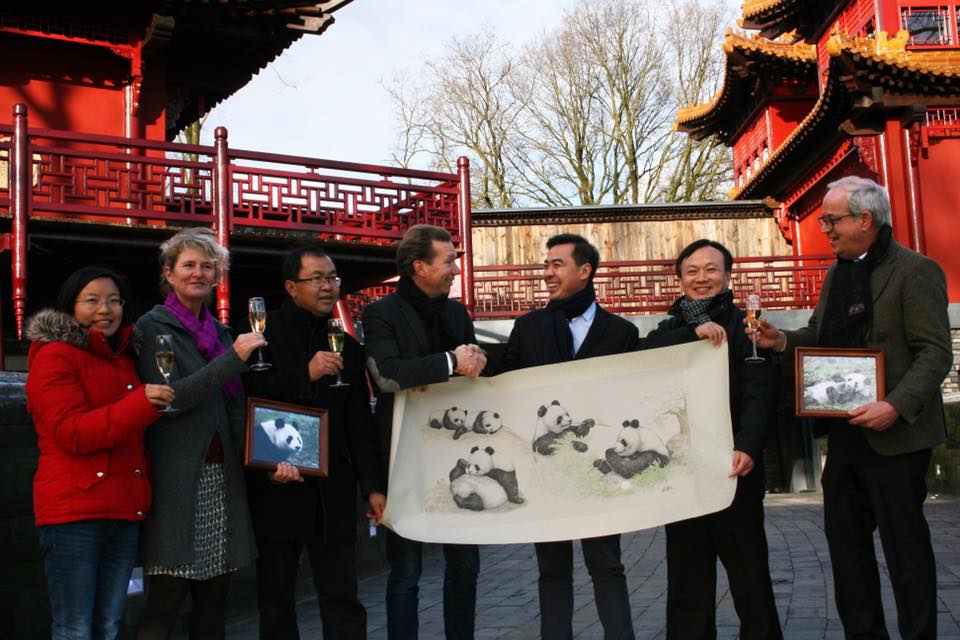 Today the Chinese delegation officially approved the giant panda enclosure in Ouwehands Zoo (The Netherlands). The inspection took place the last two days. During the inspection, Mr Zhong stated that Pandasia was the largest and most beautiful giant panda enclosure that he had ever seen. The inspection included the indoor accommodations, night accommodations, nursery, bamboo storage, outdoor accommodations and the keepers' area.
In addition to all the praise, a few small details were marked for improvement. Several climbing branches in the indoor accommodations will have to be shortened; giant pandas are excellent climbers and they might be able to use these branches to reach the pipes. Also, Ouwehands Zoo and the delegates will put their heads together to come up with a better way to protect the oak trees in the outdoor accommodations, removing the need for an electric fence.
Finally, more shelters will have to be constructed in the outdoor accommodations.
Source: Panda-Fandom Worldwide