< Go back
Ouwehands Dierenpark releases the names of their future panda pair
Posted by Jeroen Jacobs | Date: 2015 10 27 | In: Ouwehands Dierenpark Rhenen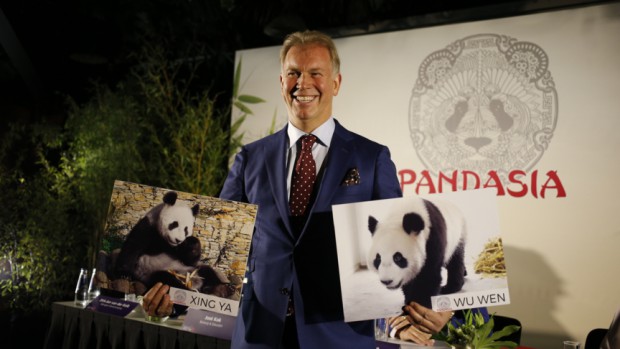 Marcel Boekhoorn, the owner of Ouwehands Dierenpark Rhenen, announced the names of the Netherland's future giant panda couple on a press conference on October 27, 2015.
Female Wu Wen was born on August 11, 2013 to mother Gong Zhu at the Ya'an Bi Feng Xia Bae of CCRCGP and lives currently at the Du Jiang Yan Base of CCRCGP.
Male panda Xing Ya was born on August 5, 2013 to mother Yuan Yuan at the Ya'an Bi Feng Xia Base of CCRCGP.
The zoo will soon start the construction of Wu Wen & Xing Ya's future home in Rhenen: 'Pandasia'.
Source: <a href="http://www.ouwehand.nl/Ouwehands-Dierenpark-maakt-namen-reuzenpanda-s-bekend_1_219_110_10183.html">Ouwehands Dierenpark Rhenen</a>