< Go back
Halloween Lantern Festival @ Pairi Daiza
Posted by Jeroen Jacobs | Date: 2014 10 24 | In: Pairi Daiza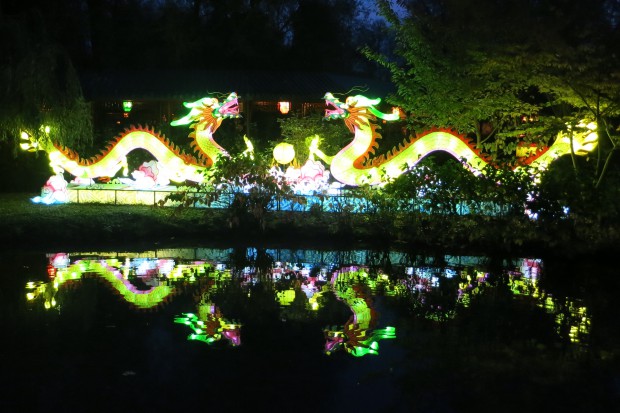 When Hao Hao & Xing Hui arrived in Belgium on February 23, 2014, Pairi Daiza become the first zoo who is closed during the winter season to house a pair of giant pandas. The Belgian Zoo invites it's visitors to visit a last time during the Fall-holidays, before the season will end on November 2, 2014.
TheHalloween-week from October 25 until November 2, 2014 will make it a special visit. Visitors (and animals) can enjoy special Halloween-food, scary sounds and sights and are invited to visited in a scary costume. The zoo will stay open later on the evenings, so that a Chinese Lantern Festival can be enjoyed in the Asian Gardens.
Pairi Daiza will re-open it's doors in the Spring of 2015.