< Go back
The first of the Giant Lanterns arrive at Edinburgh Zoo
Posted by Jeroen Jacobs | Date: 2017 09 02 | In: RZSS Edinburgh Zoo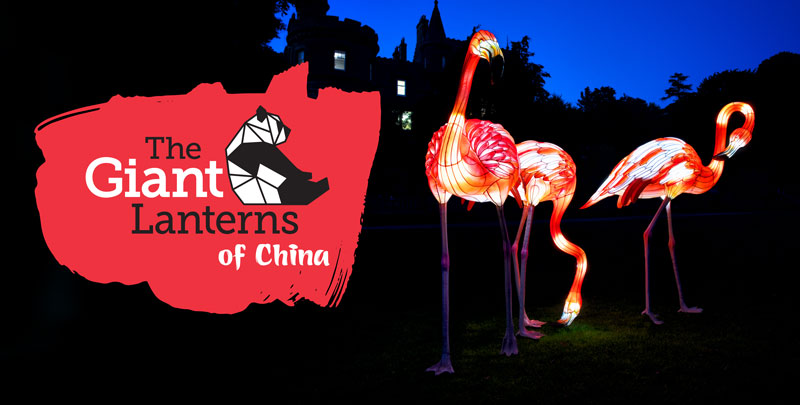 The first giant lanterns have arrived at Edinburgh Zoo following a mammoth 5,000-mile journey from the Far East. The first batch of animal-themed, silk and steel lantern sculptures includes pandas, penguins, flamingos and lions.
In total, the Chinese craftsmen will produce 34 bespoke installations – featuring 469 gigantic lanterns in total – by putting in a total of 25,000 hours of work in partnership with the VYA Creative Lantern Company and DDM Entertainment and Events Inc.
The event will explore three key themes: China, RZSS Edinburgh Zoo, and the Royal Zoological Society of Scotland's (RZSS) worldwide animal conservation work.
Source: RZSS Edinburgh Zoo