< Go back
Gao Gao had his right testicle removed
Posted by Jeroen Jacobs | Date: 2014 05 06 | In: San Diego Zoo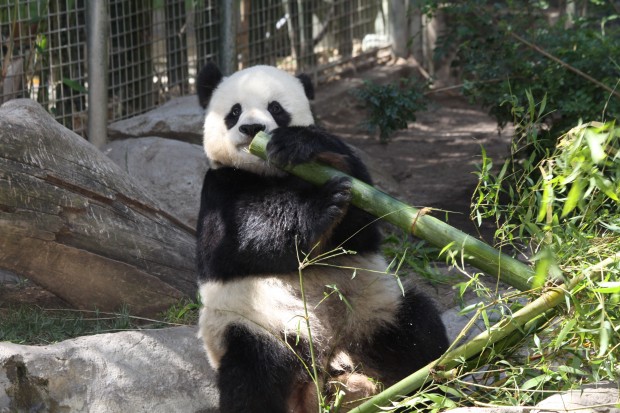 Gao Gao underwent surgery to remove his right testicle, due to the presence of a tumor on May 6, 2014. The surgery, which took about an hour, went well, and the San Diego Zoo's veterinarians are hopeful that Gao Gao will make a full recovery. Unfortunately, due to the nature of the surgery, we do not know if Gao Gao will continue to be part of the panda breeding population. In addition to the surgery, veterinarians took the opportunity to do an ultrasound to follow up on his previously diagnosed heart condition. We are awaiting a review by experts for results of the ultrasound.
The San Diego Zoo' Panda Team had been observing Gao Gao and Bai Yun for signs of breeding behavior over the last month. No changes in Bai Yun's estrous behavior were noted, and in the best interest of Gao Gao's health, the decision to perform the surgery was made. Bai Yun has reached an age where it is likely she will no longer go through a breeding cycle, and the observations seen this spring are consistent with signs seen in other aging pandas.
The Ministry of Forestry for the People's Republic of China has been fully informed regarding the status of Gao Gao's health and gave approval for the surgery. Officials from San Diego Zoo Global and China are expected to discuss the future of the giant panda program in San Diego before the end of 2014. No changes in the panda population at the Zoo are currently expected.
Source: San Diego Zoo