< Go back
Fu Hu debuted outside
Posted by Jeroen Jacobs | Date: 2011 03 24 | In: Tiergarten Schönbrunn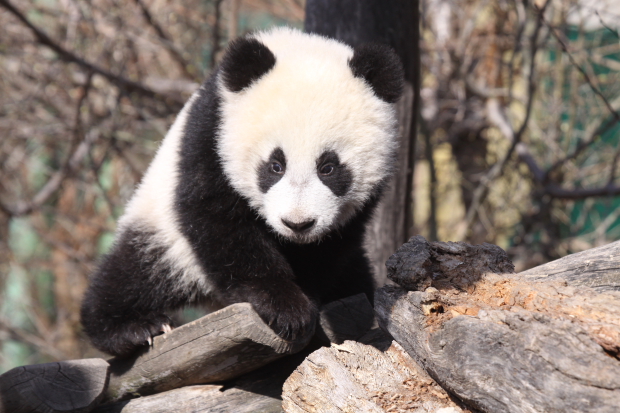 It was a nice morning on March 24 in Vienna. Seven-month-old panda cub Fu Hu gott the chance to explore the outside area of Tiergarten Schönbrunn's Panda House for the first time. The curious cub followed his mother Yang Yang in the garden when the door stayed open. He immediately started to explore this new area and he climbed all the way up the climbing structure. Everything was new for him, but Fu Hu showed no fear.
I was in Vienna to witness this important step in Fu Hu's life.
Click here to see my pictures of Austria's panda baby on his first day out.
Here is also a video by Jutta Kirchner.

More about Fu Hu and my visit to Tiergarten Schönbrunn / Zoo Vienna coming soon…
Grtz
Pambassador Jeroen Jacobs