< Go back
Fu Hu's Travel Training
Posted by Jeroen Jacobs | Date: 2012 10 27 | In: Tiergarten Schönbrunn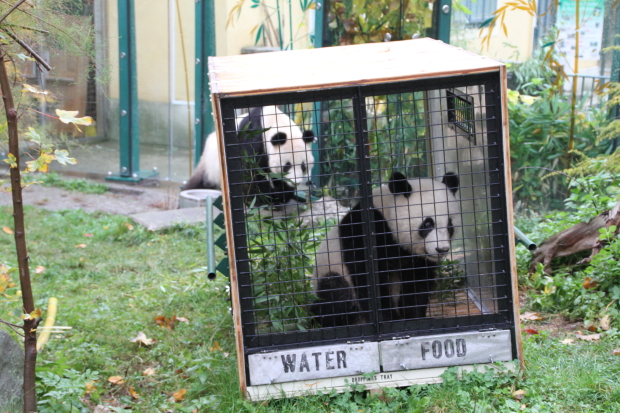 Fu Hu will move next week from his birth place, Tiergarten Schönbrunn / Zoo Vienna in Austria to China.
I visited the panda cub a last time in Vienna.
Click here to see a video of Fu Hu's Travel Training with Panda Keeper Renate Haider and Panda Curator Eveline Dungl.
Fu Hu will arrive at the Chengdu Shuangliu Airport on November 8, 2012.
The Ya'an Bi Feng Xia Base will become his new home…
Pictures of my visit will follow later this week.