< Go back
Panda couple arrives safe at Ueno Zoo
Posted by Jeroen Jacobs | Date: 2011 02 21 | In: Ueno Zoo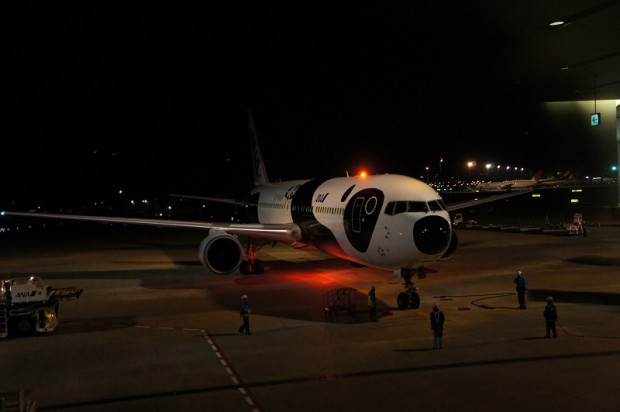 Bi Li & Xian Nu, Tokyo's new panda couple arrive safe in Japan on February 21, 2011.
Both pandas from CCRCGP Ya'an Bi Feng came to Japan on All Nippon Airways Co., (ANA/全日空) NH960 Boeing 767-300ER airplane called "FLY! PANDA" with a panda shaped pattern on its body. "FLY! PANDA" airplane was specially made in 2007 for the 20th anniversary of airline service between Japan and China, and to mark the 35th anniversary of establishing diplomatic relations between the two countries.
Pambassador Yumiko Kajiwara was at Narita Airport to welcome the pandas. Visit her blog for more info.