< Go back
Ri Ri & Shin Shin make their public debut
Posted by Jeroen Jacobs | Date: 2011 04 01 | In: Ueno Zoo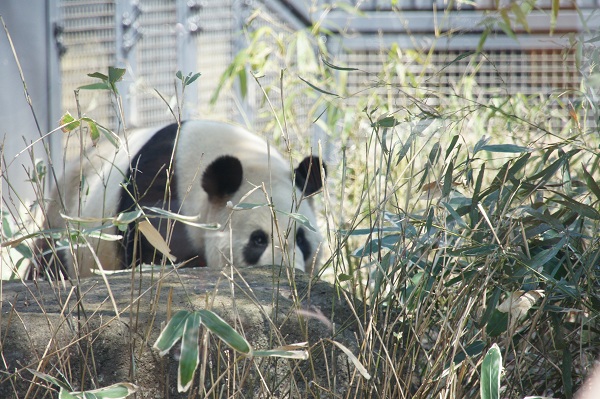 Ri Ri & Shin Shin, the pair of pandas who arrived in Tokyo on February 21, 2011, were introduced to the public. The schedule of their appearance was delayed due to the terrible earthquake that occurred in Japan. According to Mr. Kurotori of Ueno Zoo, the two pandas were restless for a while by the earthquake, but they had good appetite and their bamboo supply stayed ok.
Ri Ri weighs 133 kg and Shin Shin weighs 113 kg. Both pandas were ready for the public and the public was ready for the pandas. 21886 people visited Ueno Zoo on April 1, 2011 and many people are expected to come to meet the Pandas.
Let's hope that Ri Ri & Shin Shin will bring some joy to all the people in Japan who are suffering for the terrible earthquake.
More info and pictures on the blog of Pambassador Yumiko Kajiwara.