< Go back
Ueno Zoo's Panda Breeding Season starts
Posted by Jeroen Jacobs | Date: 2014 02 27 | In: Ueno Zoo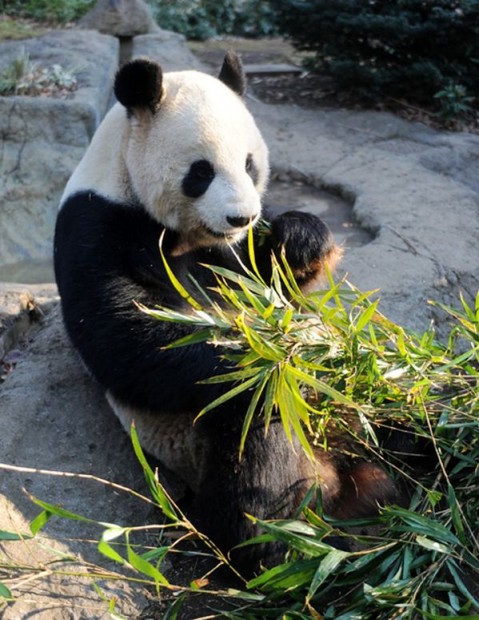 With the pair of giant pandas in Tokyo's Ueno Zoo now in their annual breeding season, hopes are high that they will produce a cub. "The two have good chemistry," a zoo official said. "We are watching them carefully."
Since the Chinese-born pandas arrived at the zoo in February 2011, natural mating has been observed between the male, Ri Ri, and the female, Shin Shin, in 2012 and 2013.
In 2012, the zoo's first baby panda in 24 years was born, but died of pneumonia six days later. In 2013, Shin Shin did not become pregnant.
During their breeding season, usually between February and May, giant pandas are ready for mating for around two weeks, but there are only a few days when female pandas can get pregnant, according to the zoo. Male and female pandas often fight when they meet unless they are ready for mating, as they usually act independently.
Ri Ri and Shin Shin, both 8 years old, are set to have regular "dates" across a fence.
If they show signs they are ready to mate, the two will share a single cage and be temporarily removed from public viewing.