< Go back
Zoo Atlanta's Giant Panda Wild Encounters
Posted by Jeroen Jacobs | Date: 2012 04 13 | In: Zoo Atlanta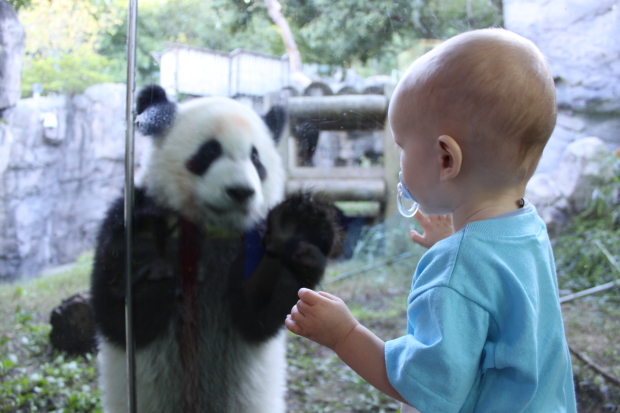 From next Staurday, you can visit Zoo Atlanta's Giant Pandas behind-the-scenes.
Some dates are a joy to add to a busy schedule. Get ready to pencil in lunch with Yang Yang, Xi Lan, or Lun Lun and Po, when Giant Panda Wild Encounters open at Zoo Atlanta on Saturday, April 14, 2012.
Programs offer an exclusive tour of the giant panda building, an up-close-and-personal encounter, and a chance to feed one of the world-famous black-and-white bears. Giant Panda Wild Encounters will take place daily at 11 a.m., $150 per guest. Children under 3 are free, but are not permitted to feed the animals.
Guests may book Wild Encounters online, or ask an admissions cashier about availability during the Zoo visit. Space is limited; programs may be subject to change due to animal needs or daily capacity.
The behind-the-scenes adventures are the latest of three new Wild Encounters programs to launch at Zoo Atlanta this spring. Wild Encounters with African elephants run daily at 1:30 p.m., $75 per guest. Komodo dragon programs take place on Fridays, Saturdays and Sundays at 12:30 p.m., $35 per guest. All-inclusive programs for all three species will run Fridays, Saturdays and Sundays at 11 a.m., $185 per guest. Program prices do not include Zoo admission.
http://news.yahoo.com/video/us-15749625/first-person-public-feeds-pandas-at-zoo-atlanta-28988843.html
Source: Zoo Atlanta