< Go back
Po & De De drink a bottle by themselves
Posted by Jeroen Jacobs | Date: 2011 07 18 | In: Zoo Madrid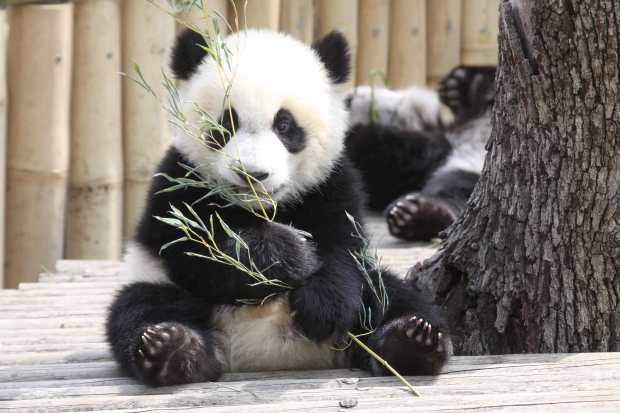 Po & De De, the two panda cubs of Zoo Madrid became 10 months old and they keep growing as planned.
The little pandas are weighing 22 kilos, and have begun to change their milk teeth. This fact has allowed them to begin to eat bamboo. But the 'panditas' still need milk and they get this three times a day (one of their mother Hua Zui Ba and two bottles).
Po & De De are drinking these bottles by themselves now. They ease up on the ground or they lean on a tree, they take the baby's bottle with their front legs and they drink the milk. This is a good exercise to use their sixth finger and pront legs.
During the hot summer days, the cubs saty inside in the panda house where the temperature don't become higher than 24 degrees.
When the cubs turn a year old in September, the zoo will try to putt them both with Hua Zui Ba.
This summer, you can visit Zoo Madrid and see the cubs drink their bottles at 10 am & 7 pm.
Source: Zoo Madrid