< Go back
35 Years ZooParc de Beauval 1980-2015
Posted by Jeroen Jacobs | Date: 2015 09 11 | In: ZooParc de Beauval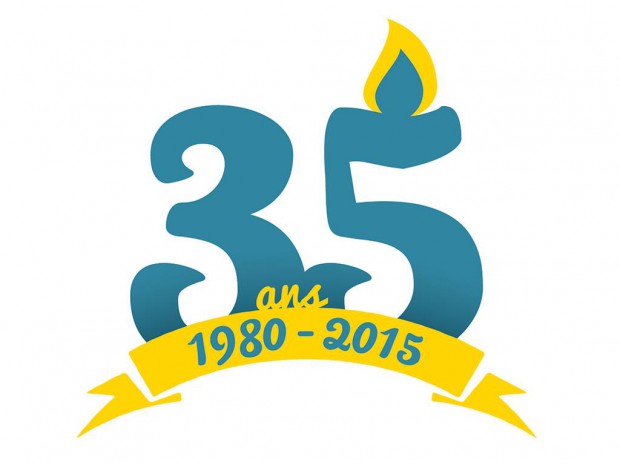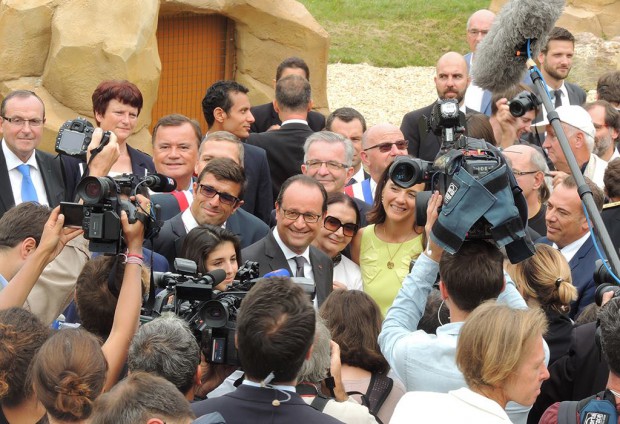 The Delord family celebrated the 35th birthday of ZooParc de Beauval on September 11, 2015 with a visit of the President of France, François Hollande.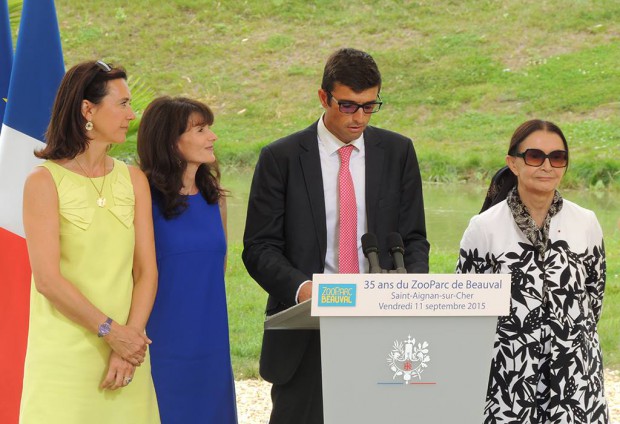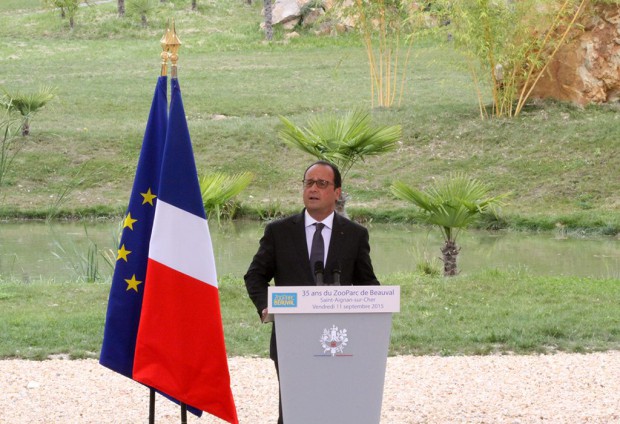 The President visited the zoo, with ofcourse a stop at 'Sur les hauteurs de Chine' to visit Huan Huan & Yuan Zi, under the guidance of the Delord family.
Zoo director Rodolphe Delord said that ZooParc de Beauval will not stop creating beautiful animal enclosures. A special hippo exhibition will open in 2016, but many others should follow in the next years. President François Hollande congratulated Françoise Delord, the founder and president of the zoo, with all the amazing things she has done to created such a beautiful park and create a place full of nature's wonders in the center of France.
Source: ZooParc de Beauval