< Go back
Pandas International's Ad of a lifetime
Posted by Jeroen Jacobs | Date: 2011 08 23 | In: Giant Panda News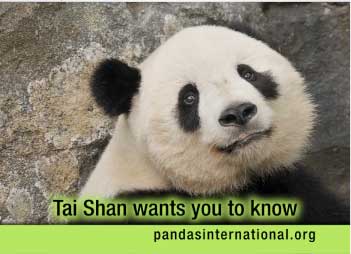 Pandas International has a rare opportunity to be featured on the famous CBS electronic billboard in Times Square from August 20 through September 30. This is a once in a lifetime chance to have the PANDA CONSERVATION message seen by literally millions of people.
If they can increase awareness that there are only 1,600 pandas left in the wild among the millions of visitors to Times Square they will be helping their cause.
Please tell anyone you know who will be in the Big Apple when our spot is running to take a look. It will run once an hour from 6 am until 12 pm daily. We'll use our webpage to let you know what times the ad will be running — subject of course to schedule changes.
Click here to view Time SQ Spot.