< Go back
Pambassador Yumiko Kajiwara @ Adventure World Shirahama
Posted by Jeroen Jacobs | Date: 2011 03 12 | In: Adventure World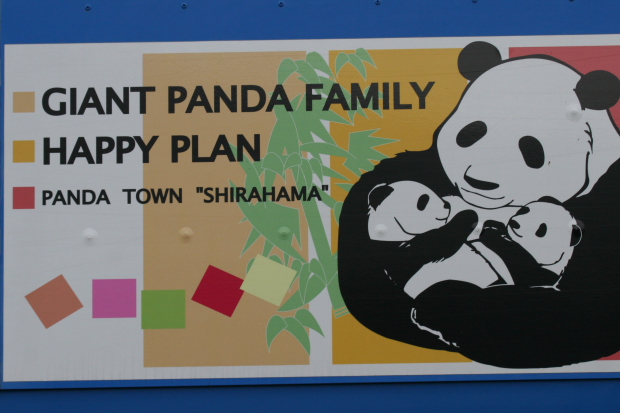 Pambassador Yumiko Kajiwara visited Adventure World Shirahama from March 9 – March 12, 2011. Adventure World is working together with the Chengdu Research Base of Giant Panda Breeding since 1994. Adventure World was the first to get a pair of giant pandas on a long term breeding loan. It is the most succesfull institution for giant panda breeding outside of China.
AWS houses 8 pandas at the moment:
永明 (Ei Mei, male),
良浜 (Rau Hin, female),
愛浜 (Ai Hin, female) & 明浜 (Mei Hin, male),
梅浜 (Mei Hin, female) & 永浜 (Ei Hin, male),
海浜 (Kai Hin, male) & 陽浜 (You Hin, female)
Click here for more info about the Shirahama pandas.
Three Giant Pandas (Ei Mei, Mei Mei (was passed away in 2008) & Rau Hin were to be prized from the governor for the great contribution of reproduction, and for promoting Wakayama to the world this day. Pambassador Yumiko was there to see the special moment. Unfortunately the event has been canceled because of the earthquake and we feel it was the best decision for everyone involved in the project. (On March 11th 2011, a massive scale earthquake of magnitude 9.0 occurred off the Pacific coast of ohoku area, and tsunami hit hard along from Sanriku to Ibaraki coast.)
Yumiko confirmed us that all Japanese pandas are ok!
Click here to visit Yumiko's blog to see her 3 reports on her visit to Adventure World Shirahama.
Report 1: March 9, 2011
Report 2: March 10, 2011
Report 3: March 11-12, 2011