< Go back
Lin Hui celebrates her Birthday with some ice
Posted by Jeroen Jacobs | Date: 2014 10 02 | In: Chiang Mai Zoo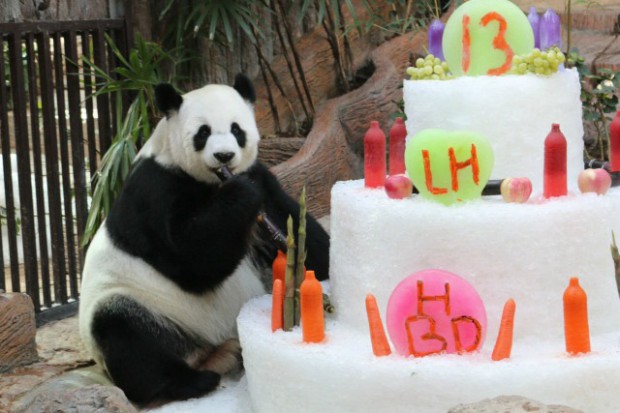 Lin Hui celebrated her 13th birthday with a party at Chiang Mai Zoo on September 28, 2014.
Many panda fans, local residents and tourists joined in the activities. Zoo director Kanchai Saenwong and staff led groups in planting 130 bamboos in the area around the Project for Panda Research and Display in Thailand, as a present and food source for the zoo's panda family.
Zoo staff also bought a three-layer ice cake decorated with Lin Hui's favourite fruits and foods, as well as candle-shaped ice. Butterfly pea, apple and carrot juice was also poured over the cake, which Lin Hui walked around and enjoyed eating.
Source: http://chiangmaicitynews.com/news.php?id=4488