< Go back
Taipei Zoo's cub named Yuan Zai
Posted by Jeroen Jacobs | Date: 2013 10 29 | In: Taipei Zoo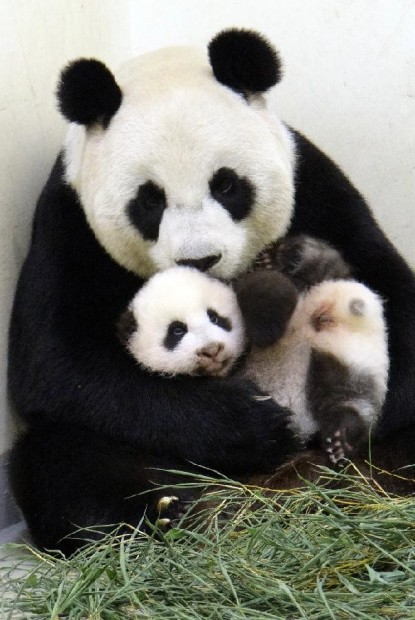 Yuan Yuan and Tuan Tuan's daughter was officially named Yuan Zai on October 26, 2013. Taiwan's first panda cub was born on July 6, 2013 and received an honorary citizen's card!
45.535 people took part in the online voting process for her name and 60.47% voted for Yuan Zai!
She has now 21 small teeth and is weighing 7676 g.