< Go back
Yuan Zai will make her public debut on January 6, 2014
Posted by Jeroen Jacobs | Date: 2013 11 29 | In: Taipei Zoo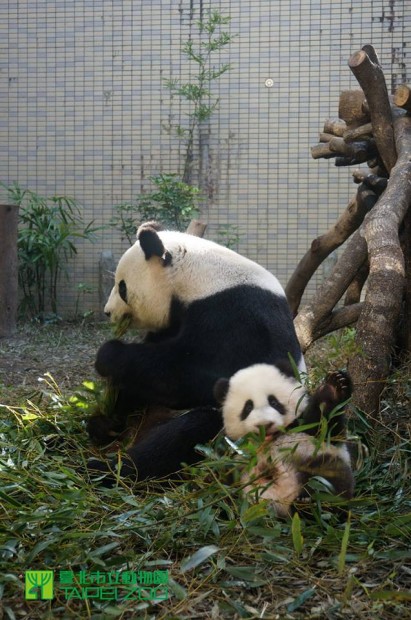 Long seen only in photos shared on Facebook and a live video feed on the Taipei Zoo website, giant panda cub Yuan Zai is almost set to meet with admirers for the first time. Her public debut is planned for January 6, 2014.
Zookeepers said that Yuan Zai is growing well and has started to explore an outdoor environment at Taipei Zoo. She is enjoying life outside, indicating that she is physically and mentally fit to be introduced to visitors.
At 144 days old, Yuan Zai weighs 10.4 kg. Her favourite is mother Yuan Yuan's water bowl. But ever since the cub has learned to work, keepers have given her more age-appropriate toys. Still, Yuan Zi seems to prefer her mother's water bowl over everything else.
The water bowl is made of stainless steel. But if you take apart the base, there is a rubber platform that allows the bowl to wiggle on top. No wonder Yuan Zai enjoys sitting on it!
To prevent any accidents, the water bowls in the sleeping area are empty. From above, the reflect of the bowl looks like a glowing ball. Yuan Zai loves to climb in and out of the bowls but as she grows older, she will have more trouble fitting in them!
Source: Taipei Zoo & Focus Taiwan