< Go back
Fu Bao!
Posted by Jeroen Jacobs | Date: 2013 11 28 | In: Tiergarten Schönbrunn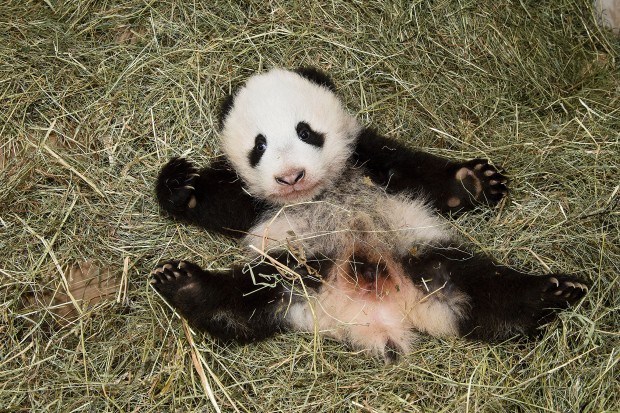 The panda cub at Tiergarten Schönbrunn / Zoo Vienna has now been given a name. The male cub born on August 14, 2013 will be called Fu Bao. After Fu Long, the happy dragon and Fu Hu, the happy tiger the third Panda young in Austria will be the happy leopard. "Along with the dragon and the tiger, the leopard in China is another very brave and strong animal. Bào is a very popular boy's name, as it is supposed to give its bearer the strength of a leopard explains the zoo's director Dagmar Schratter the meaning of this name which the keepers have chosen for the little one.
Fu Bao is definitely a strong little chap even now as he already weighs over six kilograms. This coming Sunday, Fu Bao's name-giving will be celebrated in the ORANG.erie of the zoo: It goes without saying that the little panda will not be present at this party, but there will be a varied programme for all young panda fans: they can have themselves made up as pandas, they can make finger puppets or pepper Fu Bao's keepers with questions at the information stall. The highlight of the afternoon will be the popular dustbin show with Robert Steiner and Rolf Rüdiger at 13.00 h. For those who can't get enough of Fu Bao there will be cute posters to take home.
Source: Zoo Vienna