< Go back
Ueno pandas renamed Ri Ri & Shin Shin
Posted by Jeroen Jacobs | Date: 2011 03 10 | In: Ueno Zoo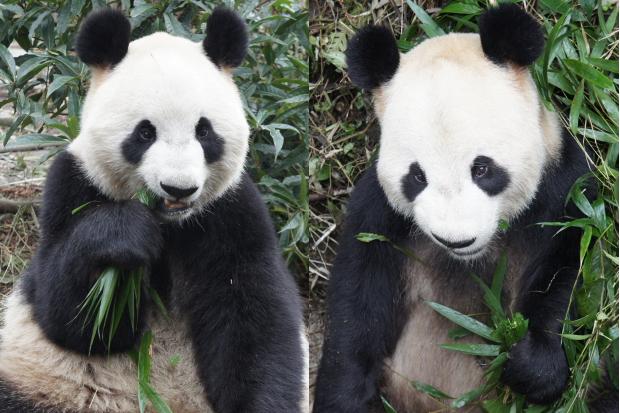 Ueno Zoo's panda pair received new names. The male (Bi Li) has been renamed Ri Ri and the female (Xian Nu) has been renamed Shin Shin. The new names were chosen from 40438 suggestions sent in by the public.
The two kanji characters for Ri Ri stand for power. Shin Shin means truth or genuine.
The pandas, which arrived at the zoo February 21, would go on public display on March 22. Their debut has been posponed due to the nucleair problems in Japan. Both pandas are safe and did not have much problems after the horrible earthquake in Japan.