< Go back
Xiang Xiang made her public debut
Posted by Jeroen Jacobs | Date: 2017 12 19 | In: Ueno Zoo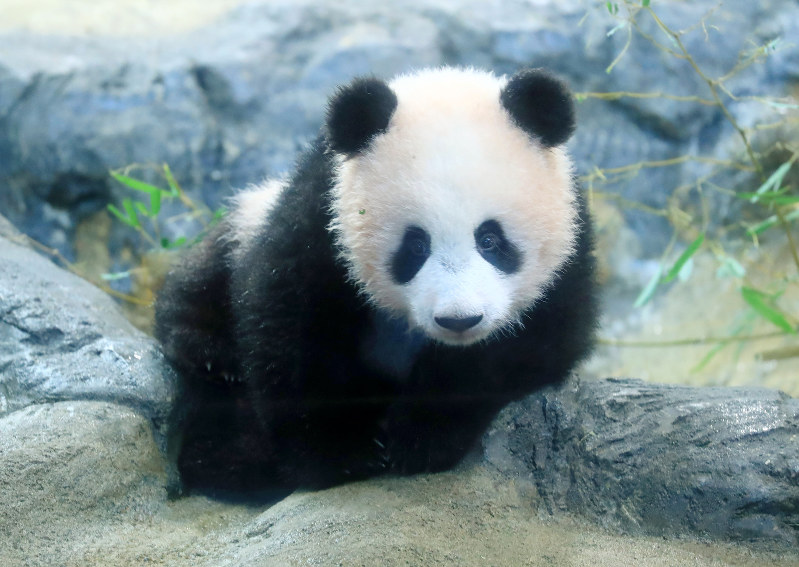 Legions of Japanese panda lovers finally got their first in-person look at giant panda cub Xiang Xiang on December 19, 2017, as the rambunctious critter had her public debut at Tokyo's Ueno Zoo.
To avoid crowding, Ueno Zoo chose Xiang Xiang's inaugural visitors by lottery. The lucky crowd was treated to the sight of the panda cub at maximum cuteness, twirling around a tree, chewing on bamboo held in her paws, and lying on her back to wave all four legs in the air.
At 9:45 a.m., the first group of 80 lottery winners was already waiting outside the gate, anxious for their first glimpse of Xiang Xiang, born on June 12, 2017.
Over 200.000 people applied for these lottery tickets.
Source: https://mainichi.jp/english/articles/20171219/p2a/00m/0na/015000c