< Go back
Zoo Kobenhavn will become a giant panda zoo in the future
Posted by Jeroen Jacobs | Date: 2014 05 01 | In: Zoo København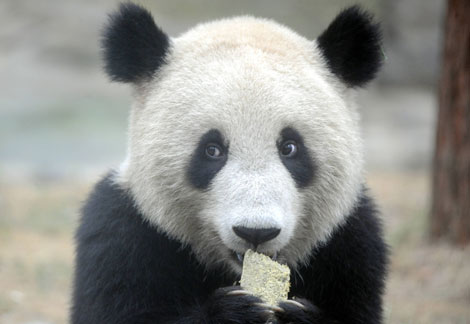 Denmark's Minister of Foreign Affairs, Martin Lidegaard made a deal with the Chinese president, to bring two giant pandas to the Copenhagen Zoo, on his two-day state visit to China at the end of April 2014.
Lidegaard said, "I'm very happy that China will allow Denmark to lease two pandas. It's the ultimate symbol of the friendship between China and Denmark and something that only happens on very rare occasions."
Although it's still uncertain when Copenhagen Zoo will receive the two giant pandas or the length of their stay, it's good news for all the panda fans in Denmark. The last time that a giant panda lived in Denmark was in 1958, when Chi Chi stopped by at Zoo Kobenhavn for a few weeks during her European Tour, before she made London Zoo her permanent home.
Source: Zoo Kobenhavn
Source: The Copenhagen Post
Source: iPanda