< Go back
Despidete Po y De De
Posted by Jeroen Jacobs | Date: 2013 05 11 | In: Zoo Madrid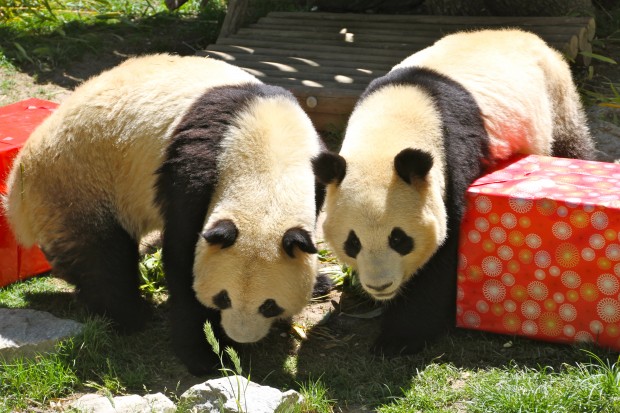 A goodbye party 'Despidete Po y De De' was held on Saturday May 11, 2013 at Zoo Madrid. The young pandas will leave Madrid on May 16, 2013.
The celebration started with a Chinese dancing dragon, to wish Po and De De goodluck for their journey to Chengdu, China. Visitors could write their wishes to Po and De De in a special book. The first wishes were written by Zhu Bangzao, the Ambassador of China in Spain, Ana Botella, the Mayor of Madrid and Ricardo Esteban, the director of Zoo Madrid.
Po and De De's keepers prepared an ice-cake and some presents for the panda twins. And some panda activities were held near the Chu Lin Monumento.
I wish Po and De De a safe journey to their new home, the Chengdu Research Base of Giant Panda Breeding! See you next time in Chengdu panditas!
Go to our flickr page or Photo Gallery to see pictures of the 'Despidete Po y De De' day at Zoo Madrid.