< Go back
Zoo Madrid's Panda Birthday Party 2014
Posted by Jeroen Jacobs | Date: 2014 09 06 | In: Zoo Madrid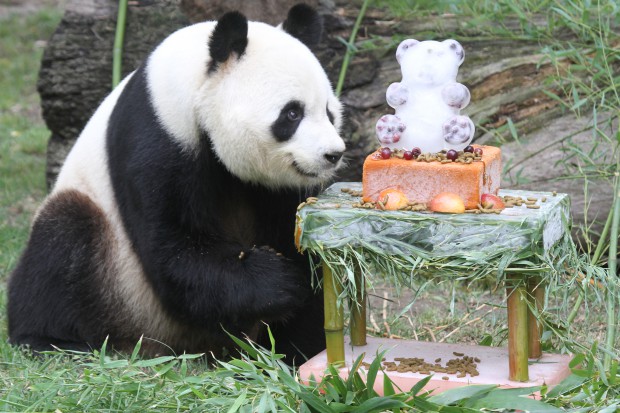 Zoo Madrid celebrates the arrival of their pandas and their birthdays annually in the first weekend of September.
Xing Bao joined in for the celebrations for the first time on September 6, 2014. The little panda cub didn't show any interest in the specially designed icecake. He immediately climbed in his tree, while his mother Hua Zui Ba jumped the cake! Panda father Bing XIng was very happy with his ice cake made from bamboo and fruit.
The visitors were treated to some Zoo Madrid Pupcakes!
The musical duo Roberto y Ana closed the celebrations with a performance of their song "La Canción del panda".
Click here for the full Photo Album of the Panda Party!
Source: Zoo Madrid