< Go back
Bei Bei makes his media debut
Posted by Jeroen Jacobs | Date: 2015 12 16 | In: Smithsonian's National Zoological Park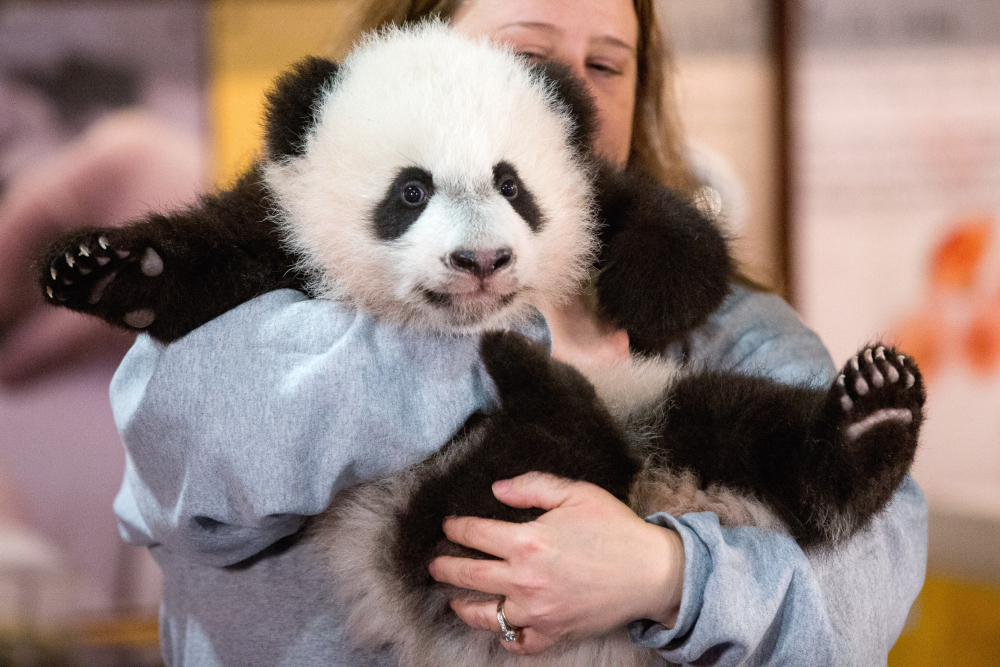 The Smithsonian's National Zoo's panda cub Bei Bei, named by the Chinese President Xi Jinping's wife Peng Liyuan and U.S. First Lady Michelle Obama, met the media for the first time on December 16, 2015.
Bei Bei will make his public debut on January 16, 2016.
At nearly 4 months old, Bei Bei weighs more than 17 pounds and is gaining about a pound a week. Heís bigger than his older siblings were at the same age.
<iframe width="960″ height="560″ scrolling="no" src="//www.washingtonpost.com/video/c/embed/2fe53740-a384-11e5-8318-bd8caed8c588″ frameborder="0″ webkitallowfullscreen mozallowfullscreen allowfullscreen></iframe>