< Go back
Vote for the name of the Dutch panda cub
Posted by Jeroen Jacobs | Date: 2020 07 15 | In: Ouwehands Dierenpark Rhenen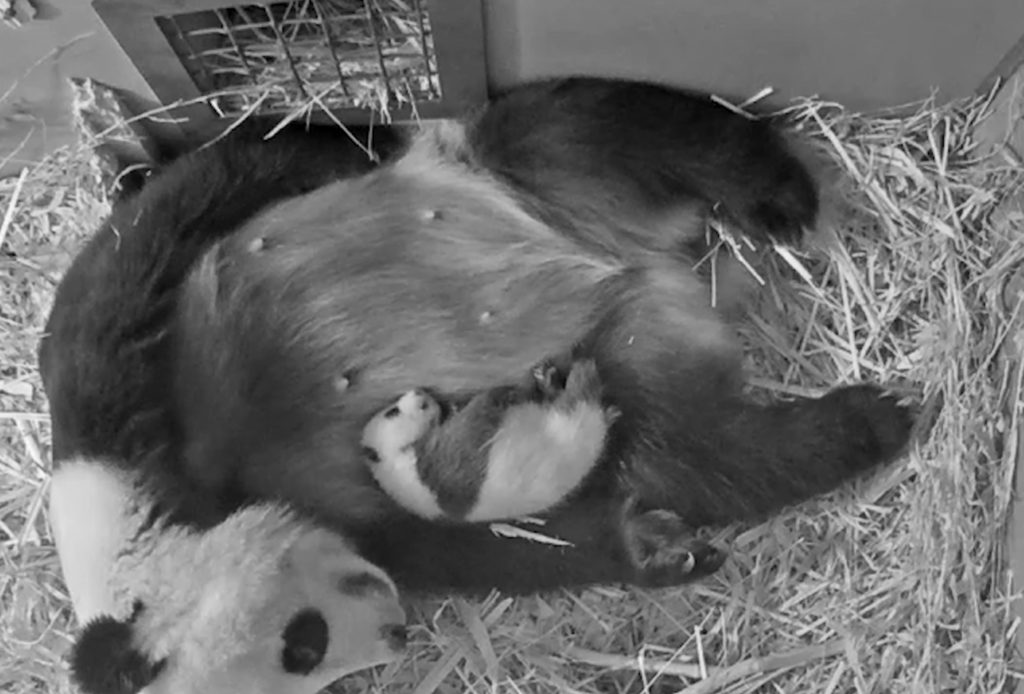 Anyone who wishes to may now vote for a potential name for the new panda cub at Ouwehands Dierenpark Rhenen.
On August 14, 2020, the name with the most votes will be announced and from then on the panda cub will have a name!
The five Chinese names you can vote for were compiled in consultation with the Chinese Embassy and the China Wildlife Conservation Association.
The names are gender-neutral and all have a beautiful meaning, with a link to the Netherlands.
The potential names are listed on the Ouwehands Zoo website. You can cast your votes until Wednesday, August 5, 2020, at www.ouwehand.nl/en/vote-panda-cub-name.
Wu Wen and her cub will remain in the maternity den for the time being. The keepers closely monitor the development of the cub using video footage. The cub has to grow, learn how to walk and follow its mother, Wu Wen, before they can go and explore the rest of the enclosure together. We expect visitors of Ouwehands Zoo to get the first glimpses of the cub in October 2020. A fun extra reward for the voters is the chance to attend that special moment.
Source: Ouwehands Dierenpark Rhenen