< Go back
Hao Hao has been artificially inseminated
Posted by Jeroen Jacobs | Date: 2016 02 11 | In: Pairi Daiza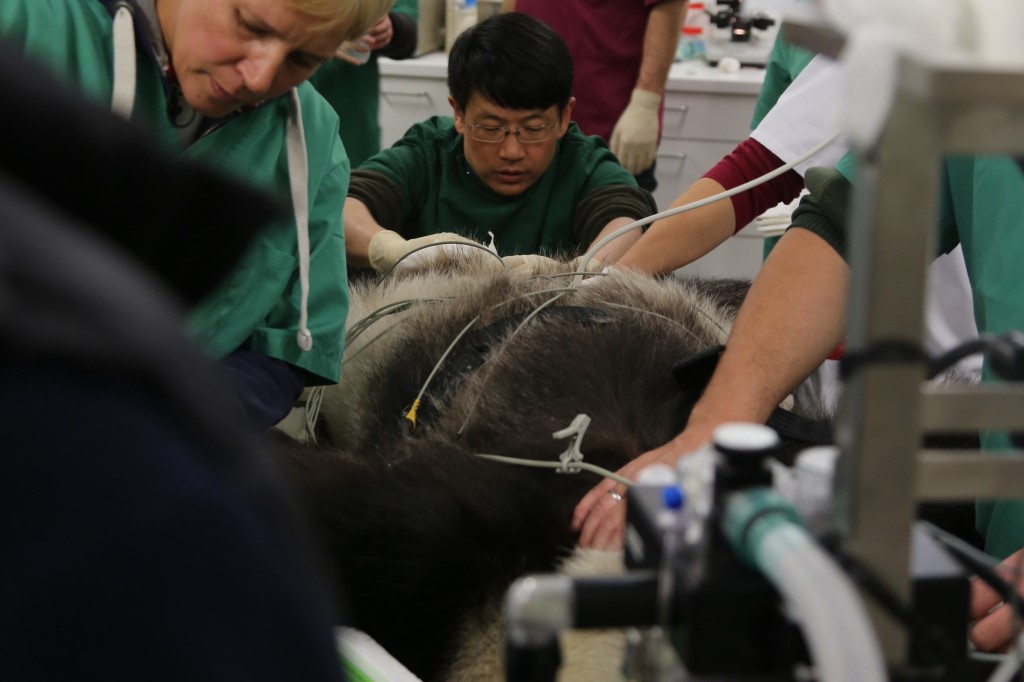 Hao Hao has been artificially inseminated at Pairi Daiza .
Two Chinese experts have travelled to Belgium in a "delicate mission" to help Hao Hao & Xing Hui reproduce. As the animal's behavior showed that the chance of a successful natural breeding was small, the decision was made to perform artificial insemination.
Semen form Xing Hui has been extracted and was implanted in Hao Hao on February 10 & February 11, 2016
The first artificial insemination on a giant panda in Belgium has been carried out by Dr. Li Desheng of CCRCGP and his assistent Li Renguin.
They were assisted by a team of Gent University.
Source: Pairi Daiza