< Go back
Happy First Birthday Po
Posted by Jeroen Jacobs | Date: 2011 11 03 | In: Zoo Atlanta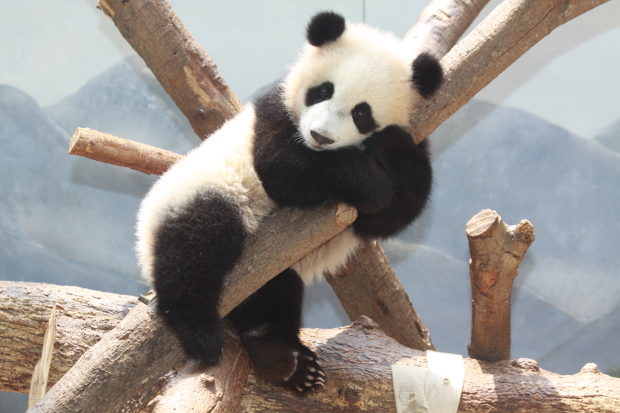 Po, turned 1 on Thursday, November 3, 2011 and will celebrate this milestone with a habitat full of festive surprises.
Happy Birthday Po!
Many panda fans will stop by the Arthur M. Blank Family Foundation Giant Panda Conservation Center between 11 a.m. and 11:30 a.m. to find out how the celebrated birthday boy responds to his treats.
The third and youngest of Lun Lun's and Yang Yang's offspring, Po has been described by his keepers as the most cautious of the Zoo Atlanta pandas, treating new items with suspicion if his mother has not already interacted with them – making it difficult to judge just who will play with the birthday novelties first!
Po's arrival in November 2010 marked the first in a year-long succession of high-profile animal births at Zoo Atlanta.
Source: Zoo Alanta