< Go back
German twins named Meng Xiang & Meng Yuan
Posted by Jeroen Jacobs | Date: 2019 12 09 | In: Zoo Berlin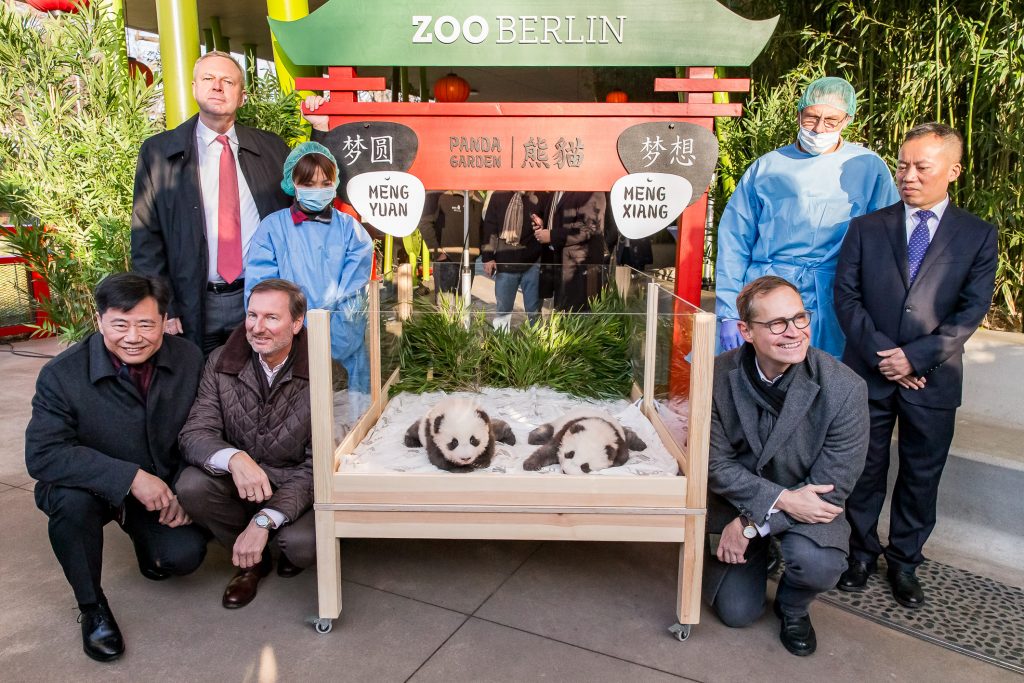 The first-ever twin panda cubs born in Germany — in Berlin Zoo — were named Meng Xiang and Meng Yuan after they turned 100 days old on Monday.
At a press conference held in Berlin Zoo with the two cubs wheeled out in a glass-cased "panda bed", Chinese Ambassador to Germany Wu Ken said that, put together, the two names meant "beautiful dreams come true."
He said the names for the panda cubs were chosen to "convey our best wishes for the friendship between our two countries and two peoples."
"We have waited a long time for this joyful occasion," said Andreas Knieriem, director of Berlin Zoo, adding that "our two panda boys keep making us smile despite the gloomy December weather."
Berlin Mayor Michael Mueller said that "all animal and zoo fans in Berlin have been following the development of our two Berlin pandas with great excitement." He called the two cubs a "wonderful gift" for the city of Berlin and for the zoo in particular.
"I am delighted that I was able to take part in this next step in the lives of our two new Berliners, and to meet them personally on the 100th day after their birth when, in accordance with Chinese tradition, their official names are bestowed," Mueller said.