< Go back
Huan Huan & Yuan Zi's breeding season
Posted by Jeroen Jacobs | Date: 2021 03 21 | In: Notice: Undefined variable: i in /customers/0/9/2/giantpandaglobal.com/httpd.www/wp-content/themes/webit/single-text.php on line 23 ZooParc de Beauval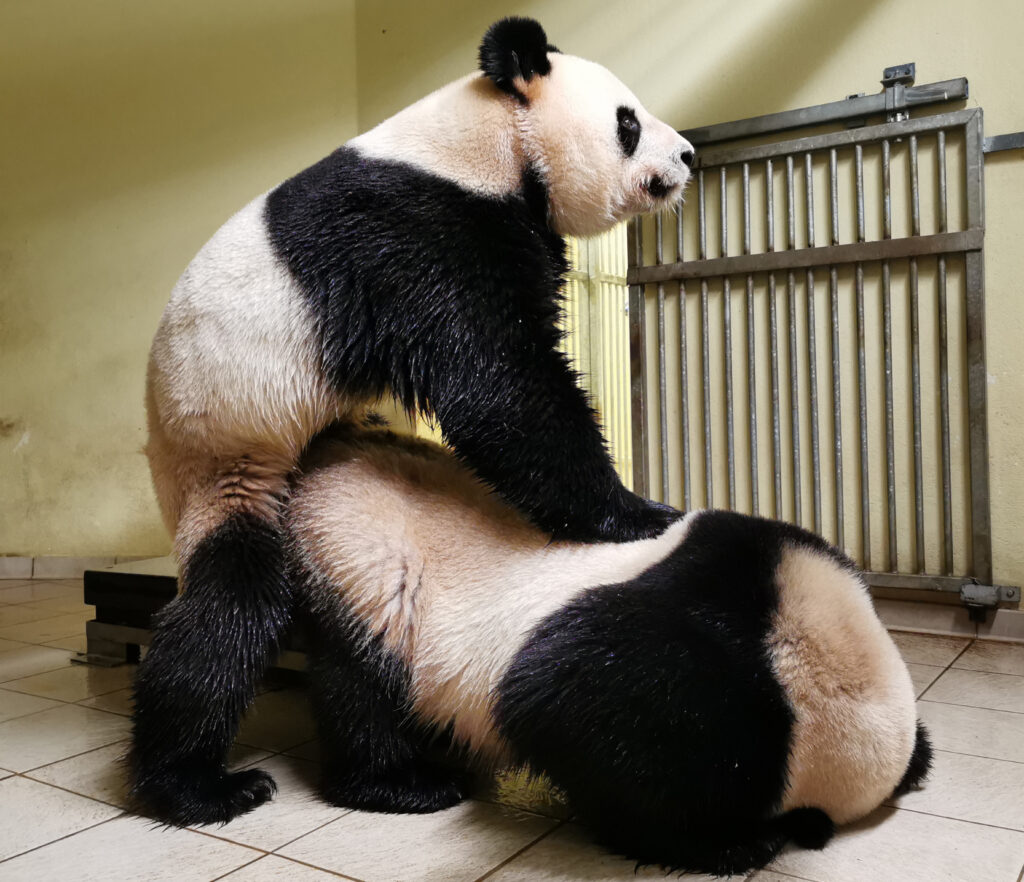 Huan Huan & Yuan Zi mated naturally on Saturday March 20, 2021 at ZooParc de Beauval in France.
8 mating attempts between Huan Huan & Yuan Zi were seen on the peek day of the 2021 panda breeding season in France.
Huan Huan was also artificially inseminated with fresh semen from Yuan Zi, by ZooParc de Beauval's team and breeding experts from the IZW Berlin.
Source: ZooParc de Beauval