< Go back
CCRCGP cubs celebrate the year of the Monkey
Posted by Jeroen Jacobs | Date: 2016 02 06 | In: CCRCGP Ya'an Bi Feng Xia Base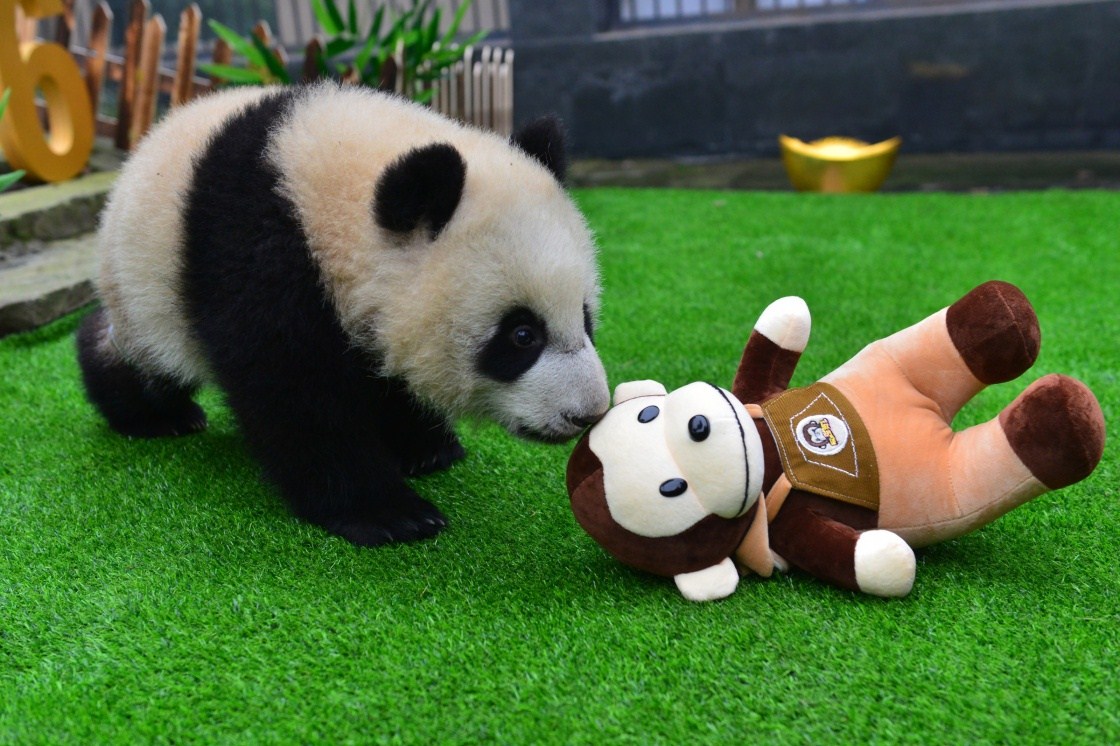 A dozen of panda babies have already celebrated the Chinese Lunar New Year at a breeding center in southwest China. The China Conservation and Research Center for the Giant Panda (CCRCGP)'s Ya'an Bi Feng Xia Base, held a special new year greeting ceremony on Friday with baby pandas born in 2015 attending.
"On behalf of the panda population, we wish all the people a happy Year of the Monkey," said Heng Yi, the center's publicity officer, adding the ceremony aims to improve public awareness of environmental protection too.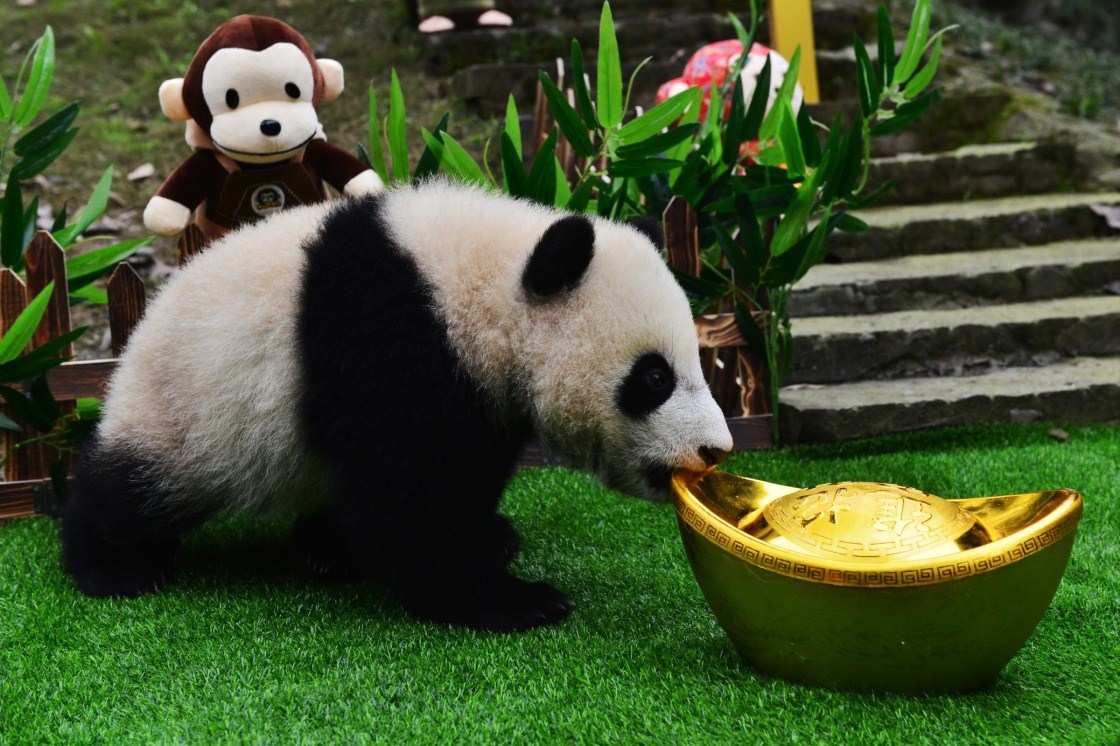 Luo Bo, deputy chief of the center's animal management department, said the ceremony is also a sort of physical training for the cubs.
"They grow very fast at their age now and need more physical practice to improve their strength and fitness. Apparently, they love the dolls," said Luo.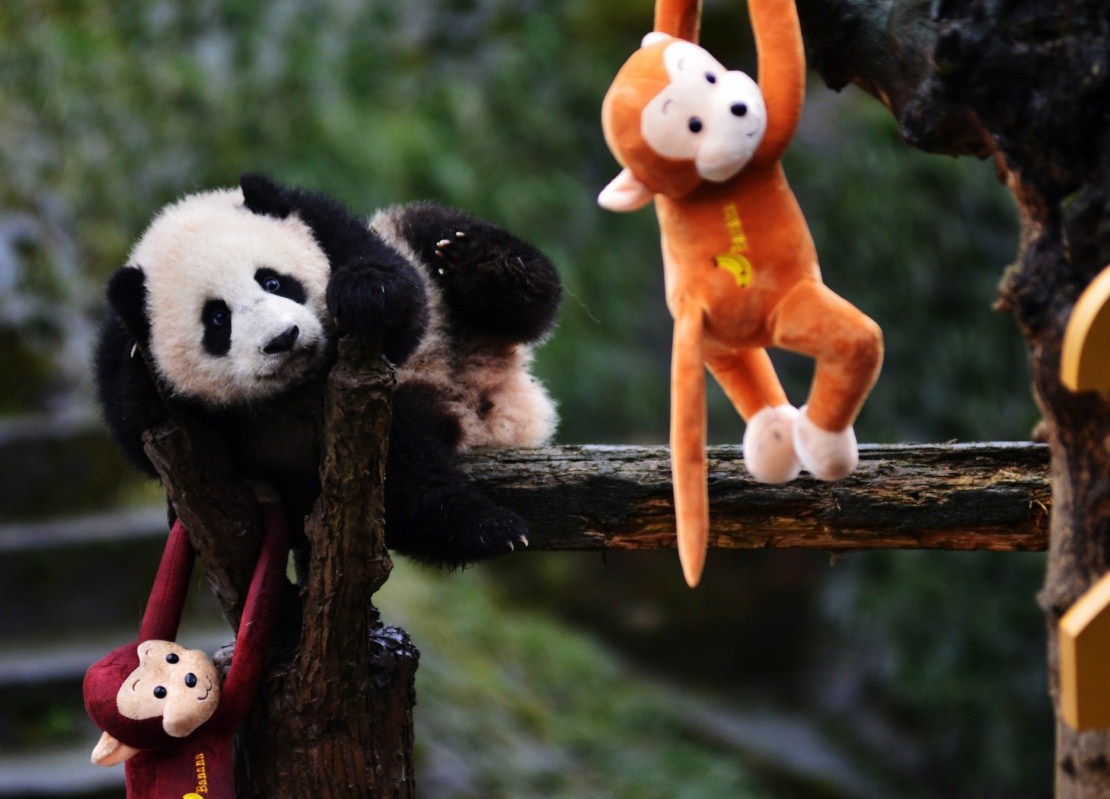 Source: http://www.shanghaidaily.com/national/Panda-babies-greet-Year-of-the-Monkey/shdaily.shtml