< Go back
Shuan Shuan's last day on exhibit at Guadalajara Zoo
Posted by Jeroen Jacobs | Date: 2011 01 16 | In: Chapultepec Zoo, Zoologico Guadalajara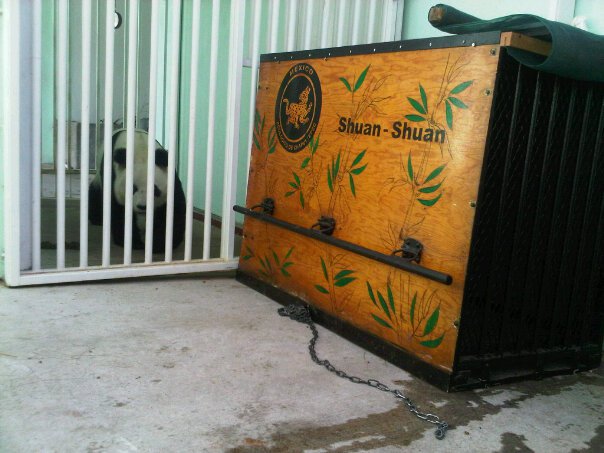 Today, sunday January 16, 2011 will be Shuan Shuan's last day on exhibit at Guadalajara Zoo.
She was on loan from the Chapultepec Zoo since July 8, 2010. Many people came to visit Shuan Shuan at her Chinese Pavillion in Guadalajara and she enjoyed her 6 month holiday at Guadalajara Zoo.
Now it is time for her to move back to her birth town Mexico City. Her moving crate is already waiting for her. Shuan Shuan will fly back to Mexico City on tuesday January 18, 2011.
We would like to thank her keepers in Guadalajara and hope Shuan Shuan will have a safe trip back home!
Let's take another look to these picture of Shuan Shuan at the Guadalajara Zoo. (Photo Credit: Luis Soto Rendón)