< Go back
Three panda siblings from China return to Japan
Posted by Jeroen Jacobs | Date: 2017 06 06 | In: Chengdu Research Base of Giant Panda Breeding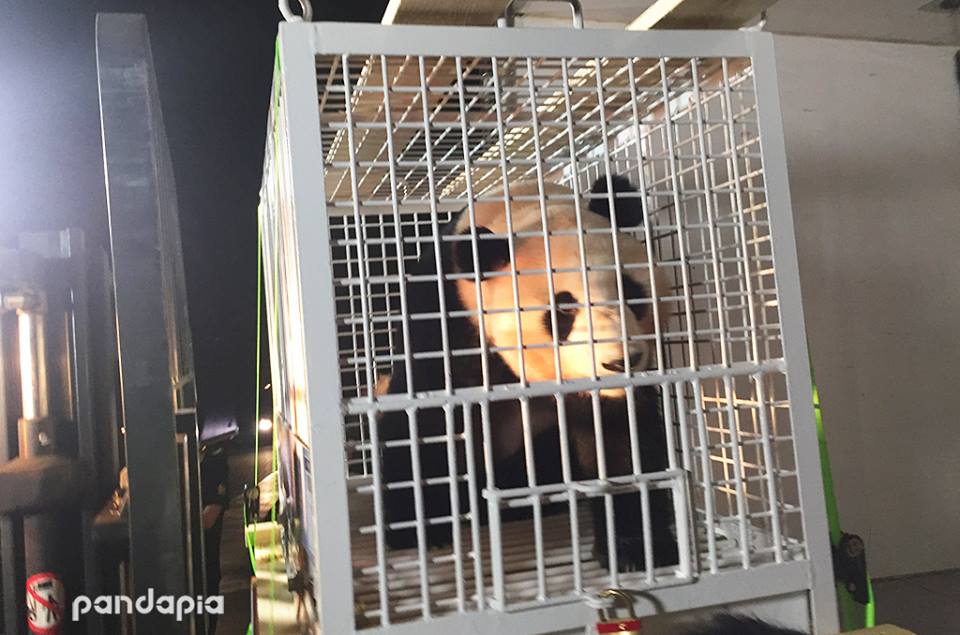 Haibang, Yangbang and Youbang return to Chengdu on June 5, 2017! All three panda siblings were born in Japan under a cooperative project on giant panda breeding between China and Japan.
At 2 a.m. on June 6, 2017, Hai Bang, Yang Bang, You Bang arrived at the giant giant panda breeding research base last night.
After a month's quarantine period, the siblings will meet the public.
Source: Pandapia HD