< Go back
Ming Ming died
Posted by Jeroen Jacobs | Date: 2011 05 08 | In: Chimelong Safari Park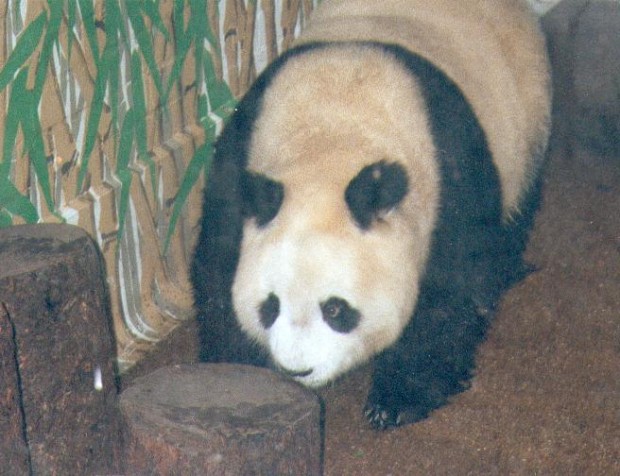 Ming Ming, the world's oldest panda died on the morning of May 7, 2011.
Ming Ming lived at Panyu Xiangjiang Wild Animal World. She was also very famous in Europe, because she has lived at Dublin Zoo in Ireland and London Zoo in the UK.
Female panda Ming Ming was born approximately in September 1977. She was rescued in Pingwu County in September 1979.
In June 1986 Ming Ming was loaned to Dublin Zoo, Ireland for a period of 100 days with a male panda Ping Ping. When she returned to China in September 1986, Ming Ming moved to the Chengdu Research Base of Giant Panda Breeding.
Ming Ming returned to Europe in 1991. The British Former Prime Minister Edward Heath, travelled to China in December 1990. He talked with Li Peng, the Premier of the People's Republic of China, and he agreed to loan a female panda to London Zoo for an international breeding project. Ming Ming arrived at London Zoo, United Kingdom on October 19, 1991. But London Zoo's male panda Chia Chia died unfortunately in the week before her arrival, and Bao Bao was loaned from Zoo Berlin. But Bao Bao & Ming Ming didn't like each other. On the first day that both pandas were in the same enclosure, it all went wrong when the play-fight that normally precedes the mating process with pandas turned nasty and Ming Ming was badly injured. She lost part of an ear, had two infections and needed surgery and antibiotics. The risks were too great to put them together again and they performed artificial insemination on Ming Ming in 1992 & 1993 but it didn't work.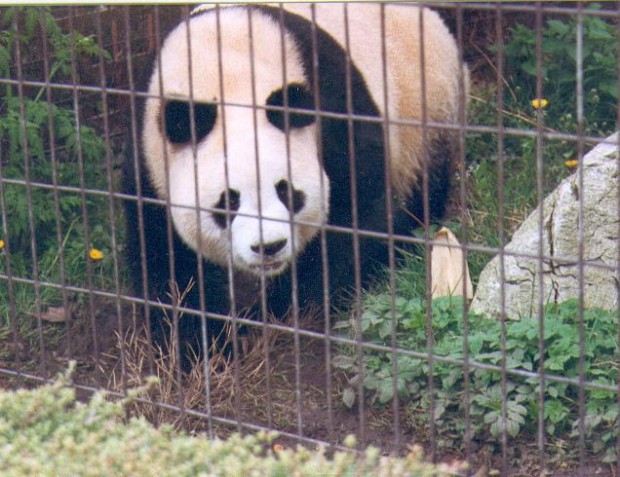 I visited Ming Ming & Bao Bao at London Zoo in 1993.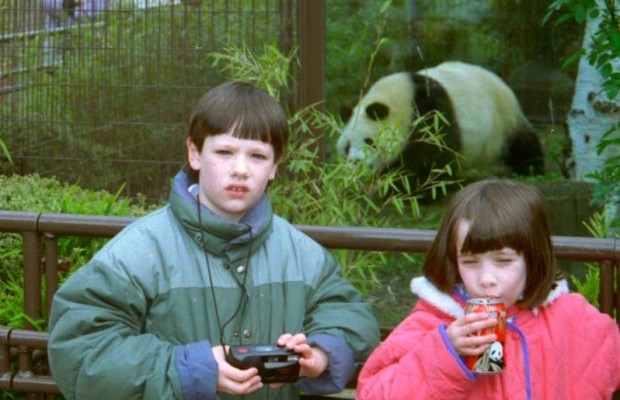 She returned to China on October 26, 1994 and moved to Wolong.
Ming Ming lived at Panyu Xiangjiang Wild Animal World since March 31, 1998. She stayed at the zoo for 13 years. Dong Dong (Bai Yun's mother) was her neighbor since 2001.
Click here for reports about Ming Ming by Chet Chin (2007), Leo uu (2009) & Fanny Panda (2010).
Ming Ming became ill on May 2, 2011. Hematuria and bloody stool were the signs. Zoo staff with the help of Guangzhou University Hospital tried to save her. But she died on the morning of May 7, 2011. Her death was the result of her old age and serious degradation of multiple organ functions, combined with sudden digestive system problems, urinary tract bleeding and she finally died of kidney failure. (Source)
Read also articles from BBC & CNN.
Bao Bao (Zoo Berlin) & Jia Jia (Ocean Park Hong Kong) are now the oldest panda's in the world.
They both were wildborn in 1978.
Rest In Peace Ming Ming!
Pambassador Jeroen Jacobs