< Go back
Memphis Zoo Mourns Death of Giant Panda Le Le
Posted by Jeroen Jacobs | Date: 2023 02 03 | In: Memphis Zoo
Memphis Zoo is devasted to announce the passing of Giant panda Le Le.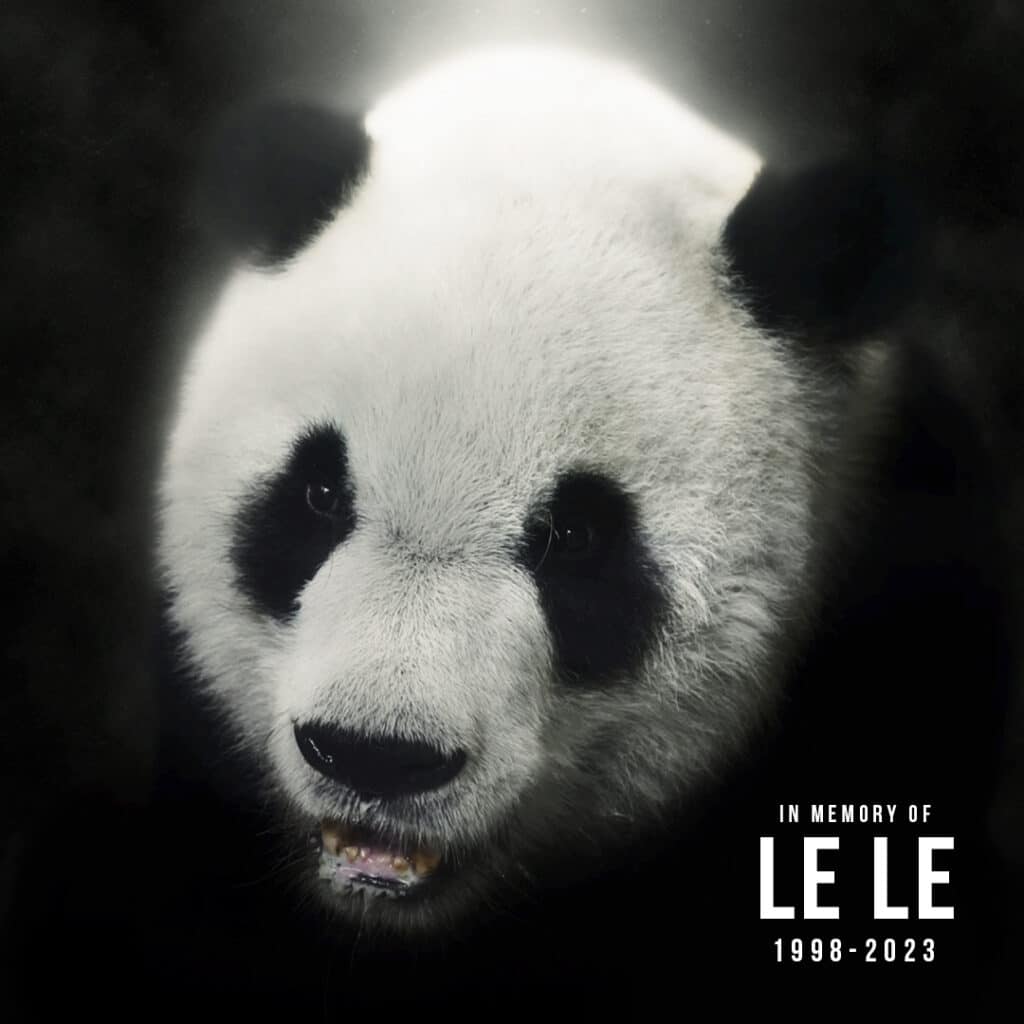 Le Le was born July 18th, 1998 and was 25 years old at the time of his passing. Le Le came to Memphis Zoo in 2003. Le Le's name translates to "happy happy", and his name perfectly reflected his personality. Le Le was a happy bear that enjoyed apples, engaging with enrichment and relaxing while covering himself with freshly shredded bamboo. He had an easy-going personality and was a favorite of all who met and worked with him over the years.
Le Le was adored by his keepers, all of the staff at the Memphis Zoo as well as the City of Memphis. Over the last twenty years Le Le has delighted millions of guests, served as an exemplary ambassador for his species and remains a shining symbol of conservation partnership with the People's Republic of China.
At this time, a cause of death has yet to be determined as medical investigation is pending.