< Go back
Xing Ya & Wu Wen are ready for "Park Van Sint"
Posted by Jeroen Jacobs | Date: 2017 11 20 | In: Ouwehands Dierenpark Rhenen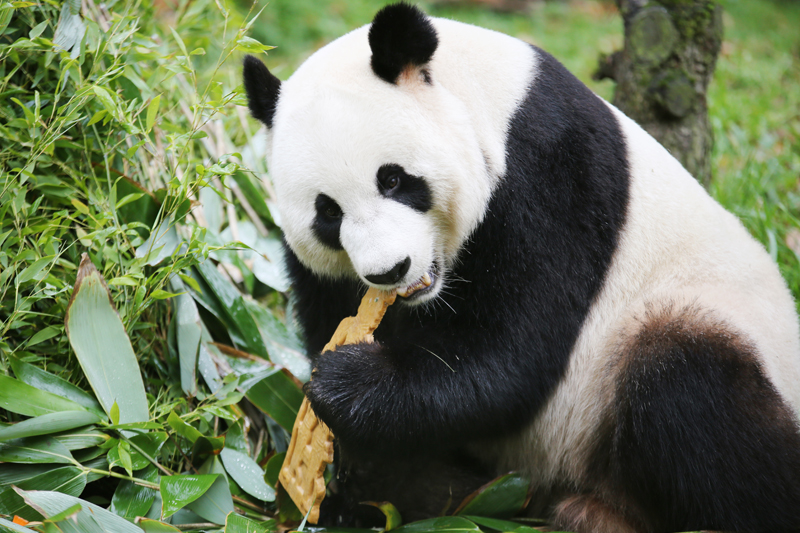 The Dutch giant pandas Xing Ya & Wu Wen were treated to a special kind of panda cake in the shape of a "speculaas-doll".
The "speculaas-doll" is a gift for dutch and belgian children on the Sinterklaas holiday.
Ouwehands Dierenpark Rhenen celebrates Sinterklaas at "Park van Sint" on November 25 & 26 and on December 2 & 3, 2017.
<iframe width="560″ height="315″ src="https://www.youtube.com/embed/6qGREaSkKVU" frameborder="0″ allowfullscreen></iframe>
Click here for more info: https://www.ouwehand.nl/nl/nieuws/reuzenpandas-maken-zich-klaar-voor-het-park-van-sint