< Go back
Panda cubs celebrate first birthday
Posted by Jeroen Jacobs | Date: 2017 06 26 | In: Parque de Seac Pai Van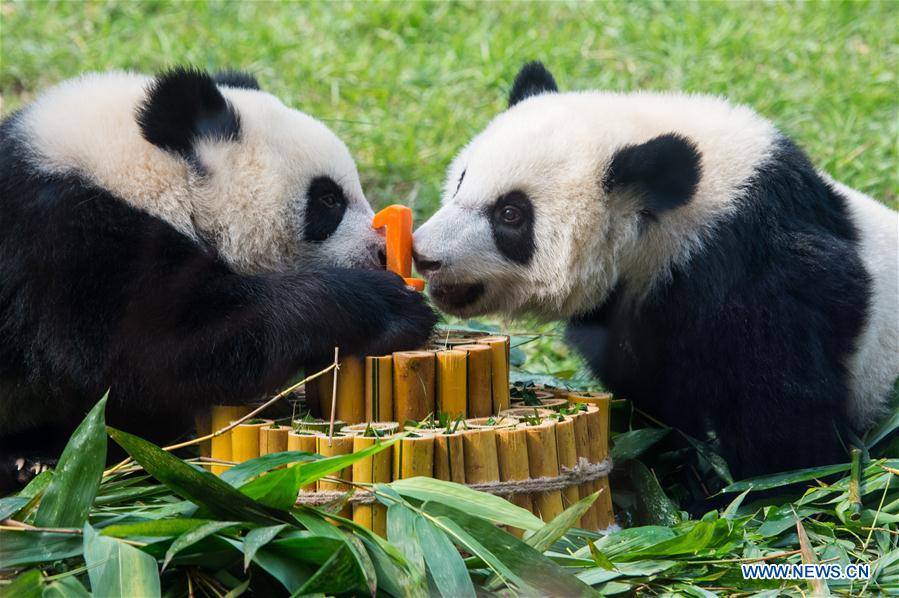 Two panda cubs in China's Macao Special Administrative Region celebrated their first birthday Sunday when they turned one year old.
This is also the first time they have met the public together with their mother.
The twin brothers sat on the ground, eating their birthday cakes made of bamboos, while behind the glass windows, visitors watched them with joy and ecstasy.
Visitors sang songs and chanted Happy Birthday to Jianjian and Kangkang in Cantonese.