< Go back
Shu Xiang returns to Chengdu
Posted by Jeroen Jacobs | Date: 2015 11 29 | In: Chengdu Research Base of Giant Panda Breeding, Parque de Seac Pai Van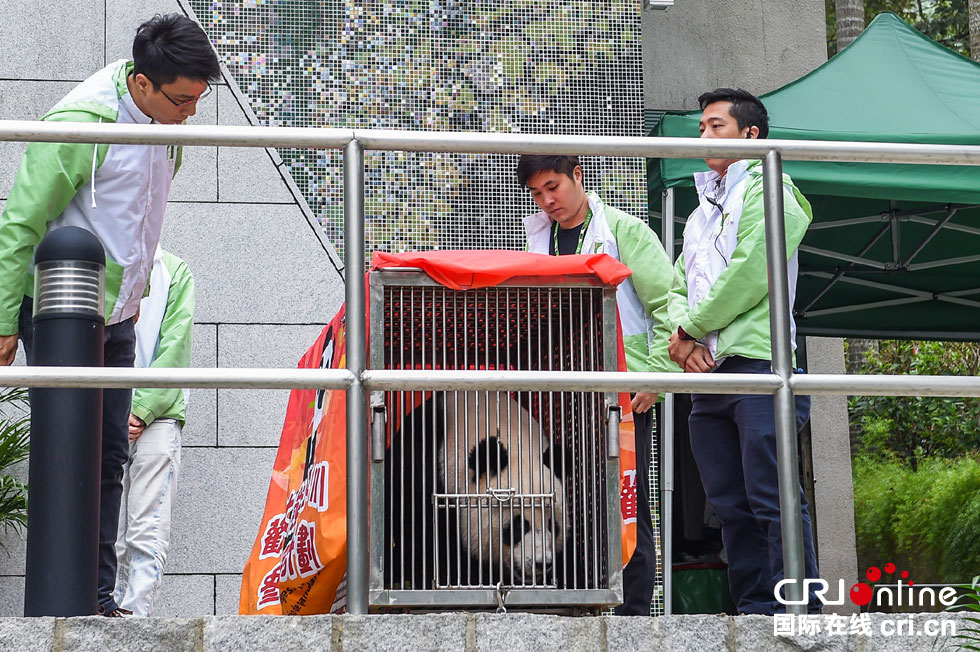 Shu Xiang, who lived at the Parque de Seac Pai Van in Macau since 2010, returned to mainland China for the national breeding program on November 29, 2015.
Macau held a warm and sweet ceremony Sunday morning to bid farewell to Shu Xiang, with the attendance of officials and hundreds of local residents.
Chan Hoi Fan, Secretary for Administration and Justice of Macau Special Administrative Region government said Shu Xiang has been deeply loved by Macau people.
Adding that as a rare and endangered species, Shu Xiang deserves better mating opportunities by participating in the national breeding program at his previous home, the Chengdu Research Base of Giant Panda Breedings.
Macau's new breeding pair Kai Kai & Xin Xin arrived on April 30, 2015 to replace a the first pair, after the death of female Qi Miao in June 2014.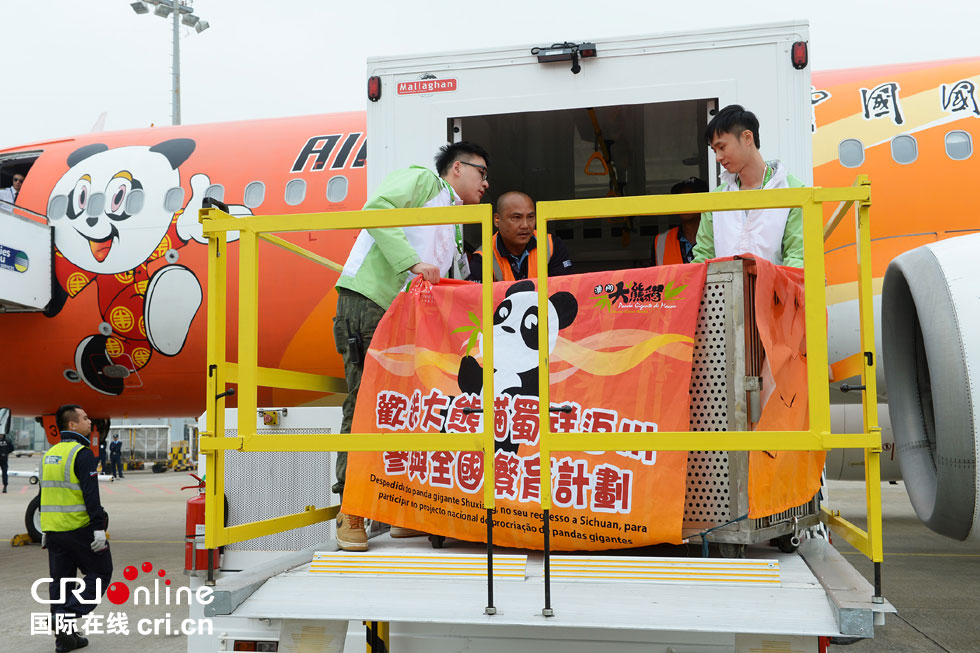 Source: Xinhua
Source: http://gb.cri.cn/42071/2015/11/29/7211s5181880.htm