< Go back
Gong Zhu's cub named Qi Qi
Posted by Jeroen Jacobs | Date: 2019 06 02 | In: Shanghai Wild Animal Park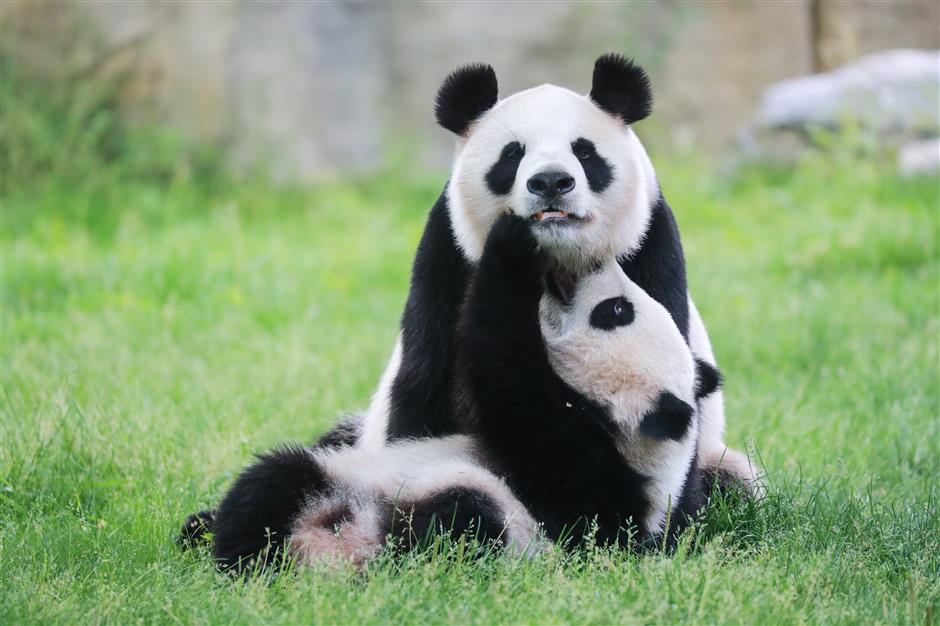 A 1-year-old giant panda born at the Shanghai Wild Animal Park in the Pudong New Area got a name.
The female giant panda cub was named Qi Qi, meaning double seven in Chinese.
The name has multiple meanings, the park operator said. Qi Qi was born on July 17, 2018 and is the seventh daughter of giant panda Gong Zhu (meaning princess in Chinese). In addition, this year marks the 70th anniversary of the founding of the People's Republic of China.
The name was picked via public solicitation and a public vote.
Since May 17 when the solicitation campaign began, more than 3,000 names were submitted from home and abroad. Out of that, 10 names such as Du Du, Xiao Xiao (meaning smile) and Tian Xin (sweet heart) were picked and entered the final round.
The name Qi Qi was selected after a public vote and following an assessment by the park and the China Conservation and Research Center for Giant Panda.
Qi Qi weighed 165 grams when she was two days old, and she opened her eyes on the 52nd day. She started creeping when she was 118 days old.
In good health and now weighing 26.6 kilograms, Qi Qi is active and naughty; she likes climbing high, her keepers said.