< Go back
Cai Tao and Hu Chun moved to the Taiyuan Zoo
Posted by Jeroen Jacobs | Date: 2013 06 04 | In: Taiyuan Zoo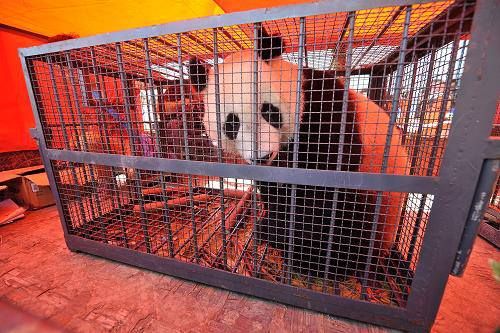 Cai Tao and Hu Chun moved to the Taiyuan Zoo. The 2 pandas were born at the Ya'an Bi Feng Xia Base of CCRCGP in 2010. The Taiyuan Zoo recently upgraded its panda facilities, both indoors and out. Male Cai Tao and female Hu Chun were transferred to the zoo on the end of May 30, 2013.
Source: http://www.gov.cn/jrzg/2013-05/30/content_2415057.htm
Click here to see some pictures of the pandas in their yards in Taiyuan.