< Go back
Xiang Xiang returned home
Posted by Jeroen Jacobs | Date: 2023 02 21 | In: Ueno Zoo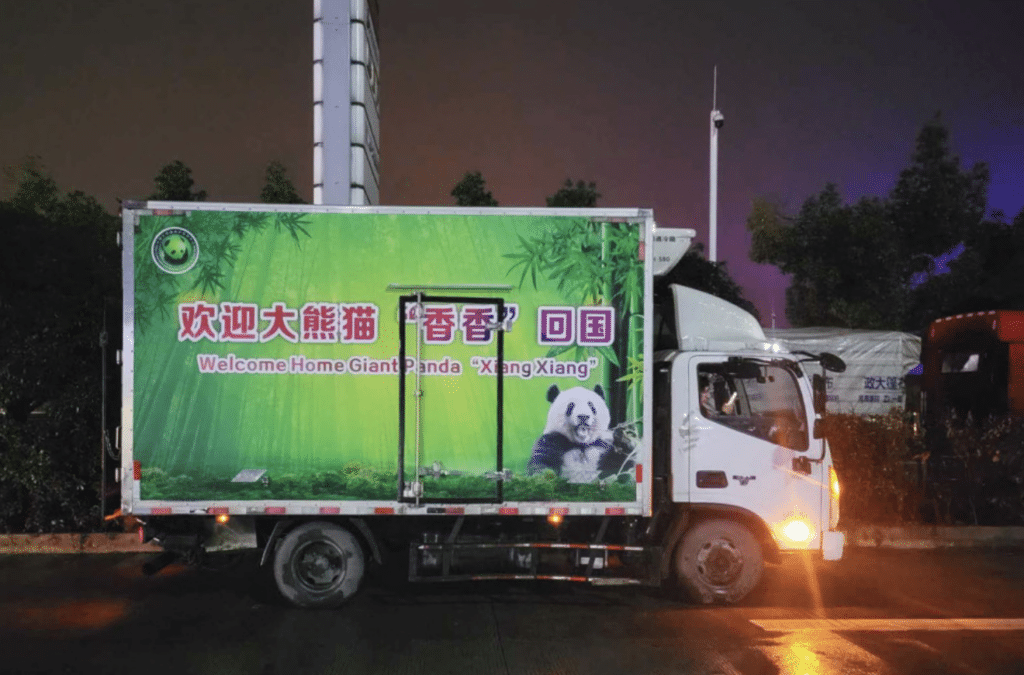 Japanese-born giant panda Xiang Xiang arrived Tuesday in China from a Tokyo zoo after large crowds bid farewell to the 5-year-old bear who became hugely popular in Japan but was sent to her parents' home country to start a search for a mate.
Xiang Xiang traveled to China's Chengdu Shuangliu International Airport aboard a charter flight, accompanied by two zoo employees watching her closely.
Xiang Xiang, born at the zoo in June 2017 to father Ri Ri and mother Shin Shin, was the Ueno Zoological Gardens' first naturally conceived giant panda.
She will live at the Ya'an Bi Feng Xia Base of CCRCGP.