< Go back
Huan Huan & Yuan Zi will arrive at ZooParc de Beauval on January 15, 2012
Posted by Jeroen Jacobs | Date: 2012 01 10 | In: Chengdu Research Base of Giant Panda Breeding, ZooParc de Beauval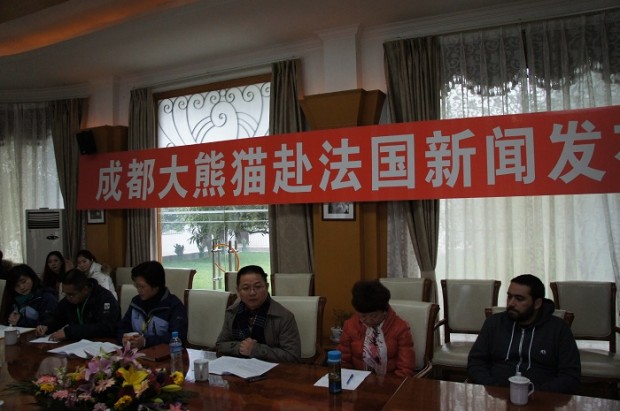 This morning a big press conference was held at Chengdu Research Base of Giant Panda Breeding. Dr. Zhang Zhihe, the director of Chengdu Panda Base, announced that Huan Huan & Yuan Zi will move to ZooParc de Beauval in France on January 15, 2011.
The panda pair will move to ZooParc de Beauval in Saint-Aignan, France on the FedEx Panda Express who will fly the female Huan Huan and the male Yuan Zi directly panda's home town Chengdu to Paris.
Huan Huan & Yuan Zi are staying at the Panda Quarantine Field at the Chengdu Panda Base.
Dr. Zhang Zhihe, gave a bout the Sino-French Panda Conservation and Research Programme that Chengdu started with Beauval.
Hou Rong, Director of the Research Center, introduced the Sino-French International Scientific Research Plan.
Huang XiangMing, Minister of Animal Management Department, explained basic information about the pair of pandas that have been chosen to go to France.
2 staff members will join Huan Huan & Yuan Zi on their journey to ZooParc de Beauval. Keeper Zhang Hao & veterinarian Liu Li will stay in France for six months.
Ms. Liu Li talked to the press about Huan Huan & Yuan Zi's current health situation.
The French Pambassador, David Algranti, was also introduced to the media.
Huan Huan (female) was born on August 10, 2008. Her mother is Qi Zhen and her father is Lin Lin.
She has studbook number 723 and weighs currently 79 kilograms.
Huan Huan means 'welcome' or 'great joy'. In 2008, 5 pandas of Chengdu were named Bei Bei, Jing Jing, Huan Huan, Ying Ying and Ni Ni. These names come from the slogan of the 2008 Beijing Olympics,
'Bei Jing Huan Ying Ni', which means 'Beijing is pleased to welcome you'.

Yuan Zi (male) was born on September 6, 2008. His mother is Yuan Yuan and his father is Ping Ping.
He has studbook number 736 and weighs 81 kilograms.
Yuan Zi means 'the son of the one that has a round head!' Yuan Zi's mother, was called Yuan Yuan because her head is very round. The other part of his name, Zi, means 'son' in Chinese.
Yuan Zi has the same father as Zoo Madrid's female panda Hua Zui Ba.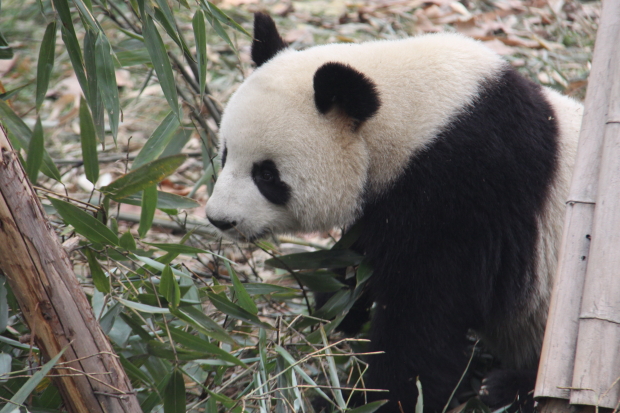 Source: Chengdu Panda Base – Pictures of the Press Conference by Yumiko Kajiwara