< Go back
Pambassador Yumiko @ Chengdu Panda Base
Posted by Jeroen Jacobs | Date: 2011 07 18 | In: Chengdu Research Base of Giant Panda Breeding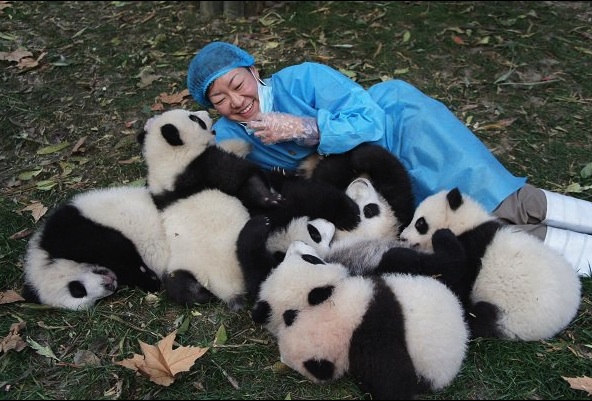 Pambassador Yumiko Kajiwara is at the Chengdu Research Base of Giant Panda Breeding again. Yumiko will stay in Chengdu this Summer and she will keep us updated on all panda's!
Panda Lovers around the world will be happy to see the 2010 born cubs, Mei Lan, the 4 Japanese Brothers Xiong Bang (Yu Hin), Long Bang (Ryu Hin), Qiu Bang (Shu Hin) & Xing Bang (Kou Hin), the 2009 born cubs Qi Qi, Wen Li, Ya Li & Zhi Zhi and many other pandas.
The Chengdu Panda Base is also getting ready for the new born babies. We never know the exact date of when the cubs will be
born, so we start to prepare at an early time…
Make sure you visit Yumiko's blogspot and read about our black-and-white friends in Chengdu!