< Go back
Adelaide Giant Panda Breeding Season 2014
Posted by Jeroen Jacobs | Date: 2014 09 19 | In: Adelaide Zoo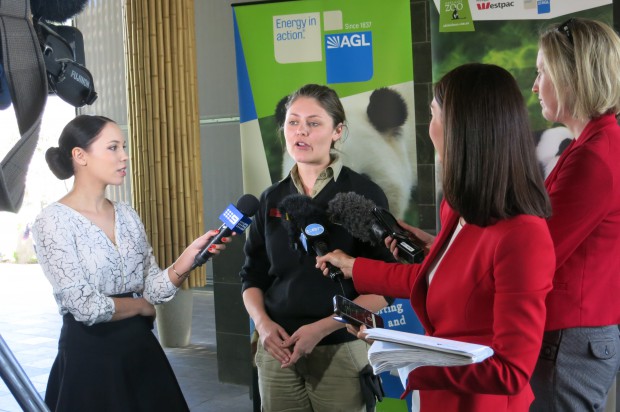 Lucy Catt, who is the serving Senior Panda Keeper at Adelaide Zoo talked about the 2014 panda breeding season in Australia on September 19, 2014:
"The 2014 Giant Panda breeding season has come to an end for another year. We're very pleased with the natural breeding behaviours both pandas displayed this year, in particular the dominant male behaviours Wang Wang displayed. Although a competent mating didn't take place, the four days of introductions between Wang Wang and Funi gave the young pair an invaluable opportunity to build their breeding skills."
The Bamboo Forest reopened to the public again on September 19, 2014. Click here to see Wang Wang & Fu Ni's Photo Album.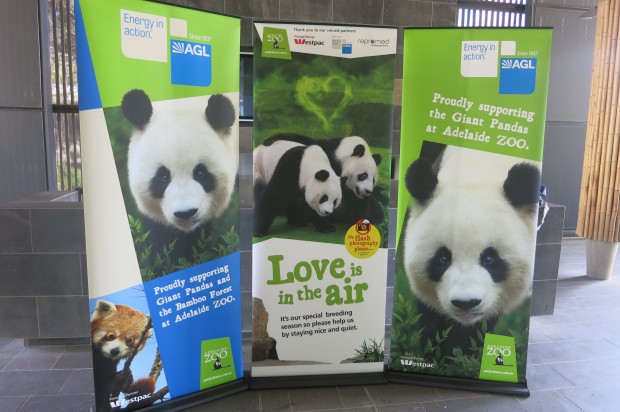 Ever wondered what a Giant Panda mating call sounds like? This video captures Adelaide Zoo's panda pair Wang Wang and Funi during mesh introductions during the 2014 breeding season.

The below graph is a record of how Adelaide Zoo staff, with the help of reproductive specialists at Repromed, track Funi's hormone levels in the lead up to the breeding season. The blue line represents her estrogen levels, while the pink line represents progesterone. When her estrogen level peaks and starts to decrease we know she is ovulating. As of this morning we've entered the 36 hour window of fertility and introductions between the pair are continuing through the evening. We're still seeing very positive signs from both pandas with Funi becoming more receptive to Wang Wang as each introduction takes place.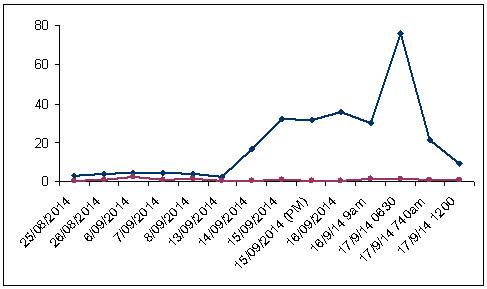 Did you know AGL Energy have been providing solar energy to the Giant Panda exhibit for several years now to create a comfortable and natural environment? This invaluable support has helped set the perfect mood for this year's breeding season.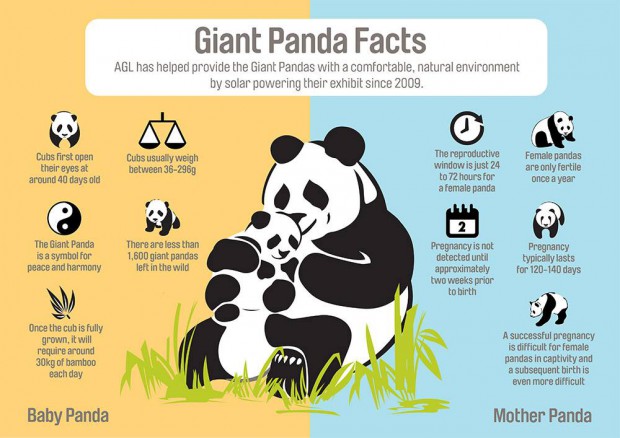 http://www.dailymail.co.uk/news/article-2758791/Zoo-captures-fascinating-giant-panda-mating-call-frisky-pair-make-ONE-chance-breed-year.html