< Go back
CRBGPB: Ji Li, Xing Rong & Xing Ya
Posted by Jeroen Jacobs | Date: 2011 12 21 | In: Chengdu Research Base of Giant Panda Breeding, Xiamen Haicang Safari Park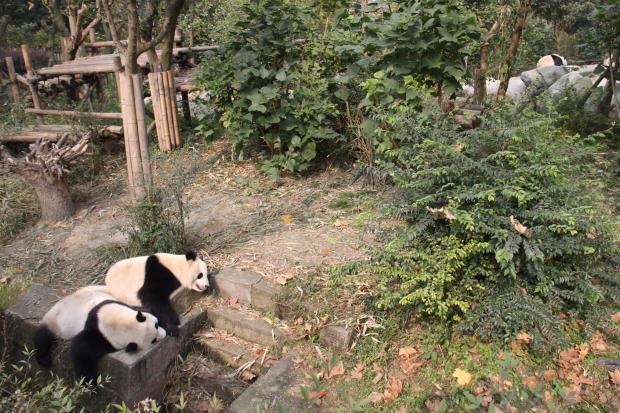 If you walk all the way up the end of the Chengdu Research Base of Giant Panda Breeding you can find the No. 1 House for Giant Pandas. Here live currently 3 giant pandas in 4 outside yards. 3 of them are 2007 born girls and share a yard: Ji Li and the twins Xing Rong & Xing Ya.
Ji Li was born on July 23, 2007. Her mother is Cheng Ji. She will be loaned to the Xiamen Haicang Safari Park for 3 years in January 2012.
Xing Rong & Xing Ya are twin sisters and were born on August 13, 2007. Their mother is Eryatou.
Go to our Photo gallery or Flickr page to see more pictures of Ji Li, Xing Rong & Xing Ya and many other pandas at the Chengdu Panda Base.