< Go back
Lin Hui is not pregnant
Posted by Jeroen Jacobs | Date: 2015 11 17 | In: Chiang Mai Zoo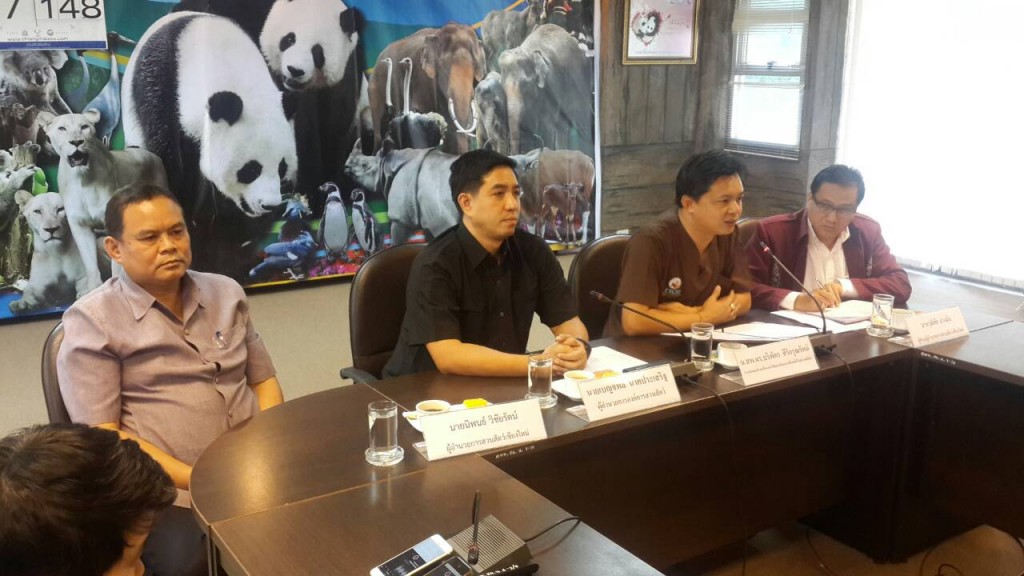 Dr. Boripat Siriaroonrat announced today that Lin Hui will not give birth to a cub in 2015.
Mr. Benjapol Nakprasert, Director of the Zoological Park Organization, under the Royal Patronage of His Majesty the King, has said that Lin Hiu had developed behavior patterns that led researchers to believe she was pregnant after her insemination in June.
Zoo researchers cited Lin Hui's longer sleeping hours as well as surges in progesterone levels and appetite. However, the embryo did not develop after months of observation by a team of veterinarians.
The Office of Project for Panda Research and Display in Thailand believes that Lin Hui will be ready to enter the next mating season. Panda experts from Wolong Panda Center in China have advised the zoo to adjust lighting in Lin Hui's cage to resemble her natural habitat.
They claimed that this would prepare the panda for the next mating season from February to April. Thai veterinarians are also gearing up for another insemination when Lin Hui is ready to mate.
Source: Chiang Mai Zoo