< Go back
Panda twins celebrate first birthday at Chongqing Zoo
Posted by Jeroen Jacobs | Date: 2017 07 11 | In: Chongqing Zoo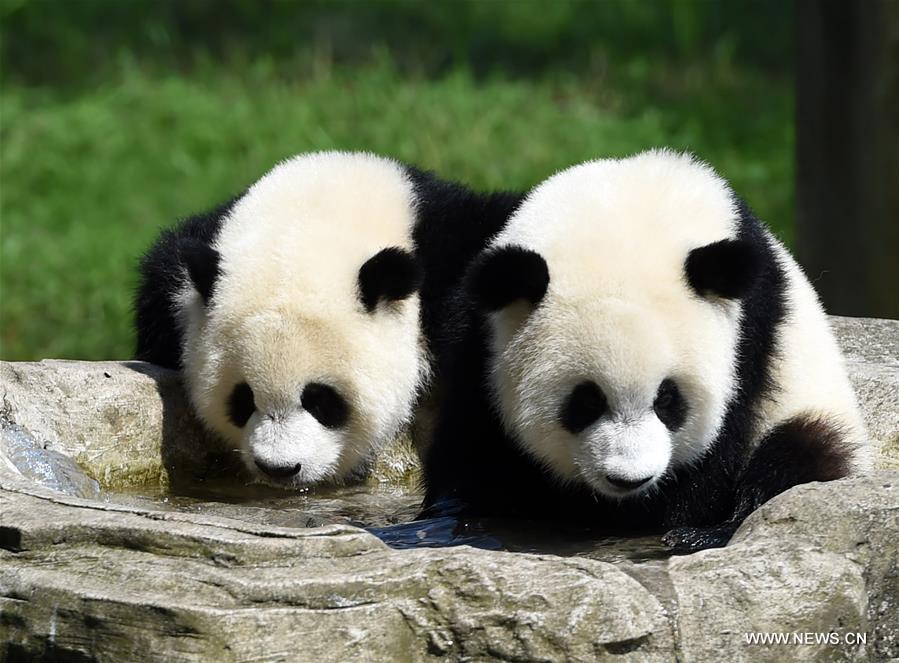 A set of panda twins celebrated their first birthday at a zoo in southwest China's Chongqing Municipality Tuesday.
Yu Bao and Yu Bei were born on July 11, 2016. The male and female siblings now weigh 28 kilograms each and are both in good health.
The zoo invited local children to join the birthday party, which included a birthday cake decorated with bamboo leaves and bamboo shoots for the pandas.
Despite the recent hot weather, the pandas celebrated in their outdoor playground, climbing trees and playing on a swing.
Source: XinhuaNet